How To Stream The Scream Movies
A guide to watching every entry in the Scream franchise.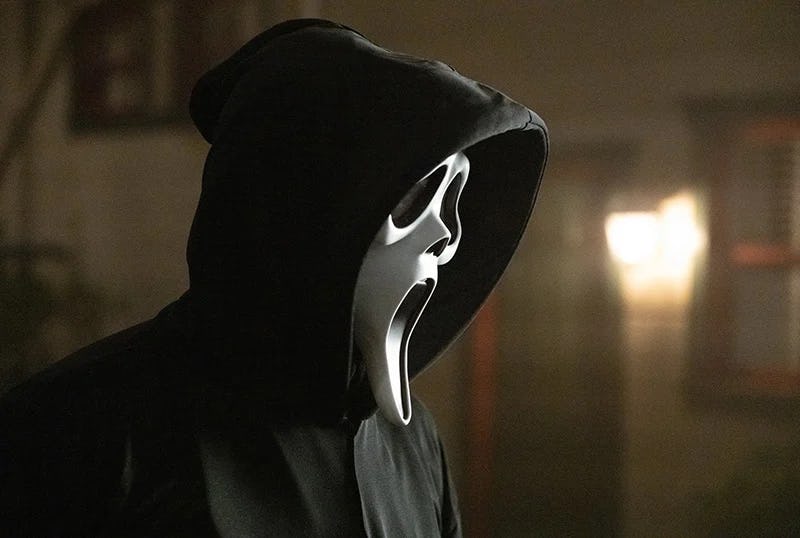 Paramount Pictures
When the first Scream film was released in 1996, fans could hardly have predicted that it would be spawn a franchise that's still going strong 25 years later. Anarchic, genre-bending, and brutally violent, Scream blended satire, mystery, teen movies, and horror into one grisly, delicious whole. Maestro Wes Craven, who directed the first four films in the franchise, drew on his own experience making movies like A Nightmare on Elm Street to make a film that both evoked and spoofed suburban slasher flicks.
In the years that followed, Craven and screenwriter Kevin Williamson concocted several more outings for the original Scream crew, which included Neve Campbell, Courteney Cox, and David Arquette. The sequels expanded their satirical scope, skewering Hollywood franchises and social media in addition to genre tropes, and continually came up with new and increasingly creative ways to kill people. The latest installment, titled simply Scream, will be released in theaters on January 14, and will no doubt continue both trends.
Below, find out how you can stream all five movies in the Scream franchise.