New True Crime Series Pray, Obey, Kill Covers A Gruesome Swedish Murder Case
The new true crime doc covers a complex Swedish murder case.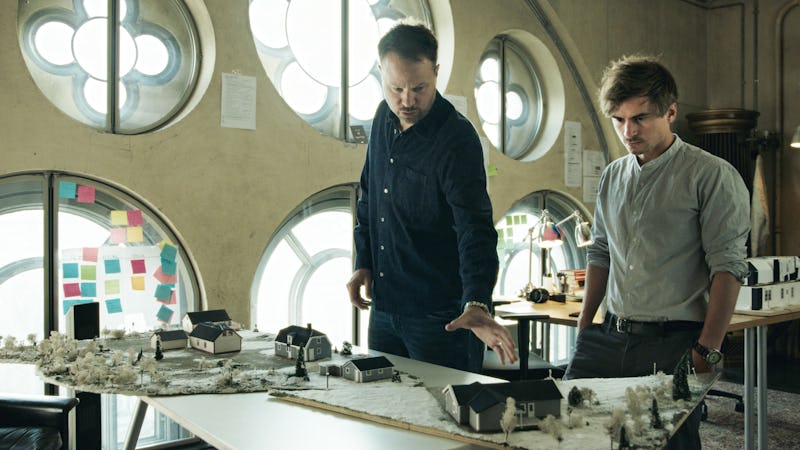 Pray, Obey, Kill / Warner Media / HBO
If you're anything like me, watching the newest true crime documentary is a must. The latest to gain global attention is HBO's Pray, Obey, Kill, which covers a complex Swedish murder case from 2004, full of twists and turns. Here's what you need to know about it, including how to watch Pray, Obey, Kill in the UK.
Pray, Obey, Kill is a five-part short series, which was created by investigative journalists Anton Berg and Martin Johnson. It covers the complex true story of a murder that took place in 2004 in Knutby, a remote Swedish village with a close Pentecostal congregation.
Two victims — Alexandra Fossmo and her neighbour Daniel Linde — were found dead in their beds on January 10, and the investigation that ensued put Fossmo's husband (also the sect's pastor) in the firing line, as well as their 26-year-old nanny, Sara Svensson. Svensson allegedly believed she had received text messages from god telling her to commit the gruesome crimes.
The series has already started airing in the U.S., but what about U.K. fans hoping to delve into the show, which looks to discover exactly what happened that fateful night? Well, sadly there is currently no real news about when we can expect the show, or on which platform.
However, it is worth noting that often, HBO shows come to Sky Atlantic, who hold the rights to broadcast HBO shows in the UK. So those with Sky may well find the series is coming to their TV guides sometime soon.
However, I have contacted reps from HBO to find out more, and will report back when I hear, as this looks like must-watch TV for true crime fans across the country.