UK Fans Of The Bold Type Will Be Seriously Disappointed
It may be a while before you get to see Jane, Kat, and Sutton in action again.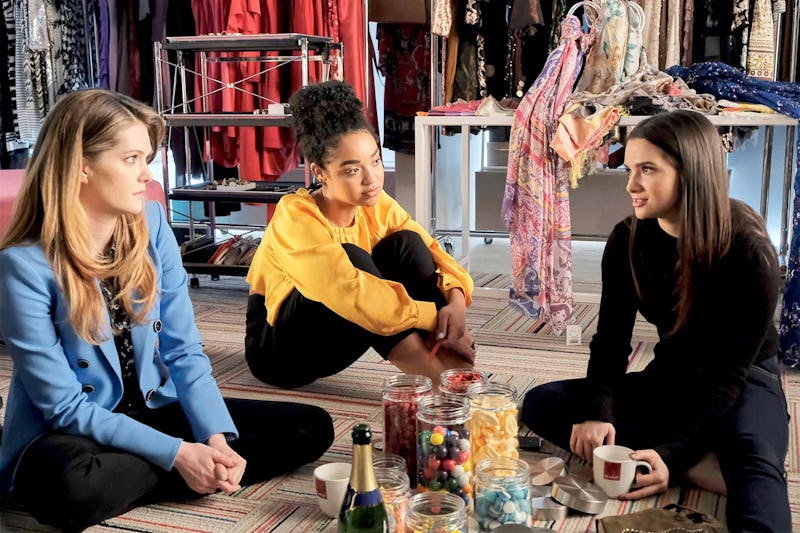 Phillippe Bosse/Freeform
Anyone who ever entertained the thought of a career in magazine publishing will be obsessed with The Bold Type. The (many mis)adventures of Jane, Kat, and Sutton have frankly gotten me through 2021 and the fact that season four ended on a cliffhanger is almost too much to handle. The first episode has already aired in the U.S., but what can you watch season five of The Bold Type in the UK?
Viewers were spoiled as season four of The Bold Type was a magical 16 episodes long. The show, which first premiered in the U.S. in 2017, gained international acclaim when it was made available on Netflix in early 2021. But now, fans are left waiting to find out what will happen between Sutton and Richard, Kat and Ava, and Jane and Scott. The first episode in the fifth and final series (which will be compromised of only six episodes!) aired in the U.S. via Freeform on May 26. Meaning, The Bold Type will end (forever) on June 30.
But what of the UK viewing dates? The first four seasons are all available to stream on Netflix UK, which might suggest that season five will – in time – also arrive to the streaming giant, but that has yet to be confirmed. According to HITC, season five is "likely" to be available to watch in the UK after premiering in the U.S. I'm as frustrated as you, but will update this story the second details are released.
Season five is confirmed to be The Bold Type's final season, creators confirmed. And while many fans were devastated that they wouldn't get to see more from Kat, Jane, and Sutton, one cast member said they were happy that the show was calling time when it did. Nikohl Boosheri, who plays Adena, told Digital Spy: "I was really surprised and pleased [it was ending], because the show had kind of gotten shut down due to COVID last year, right? They got shut down in March, and didn't get to finish, I think, their last two episodes and completely wrap it up."
The future of the show was already uncertain because of the pandemic but they pulled it together in the end. "Just the fact that everyone came together to wrap this up in a way that made sense and that fans would be happy with, as well as considering the circumstances we're under – I feel so lucky to have been through that," she said. If only we could watch it ASAP.