AJ Odudu Is A "Personality Girl" When It Comes To Dating
The presenter is heading up C4 reality show, The Bridge.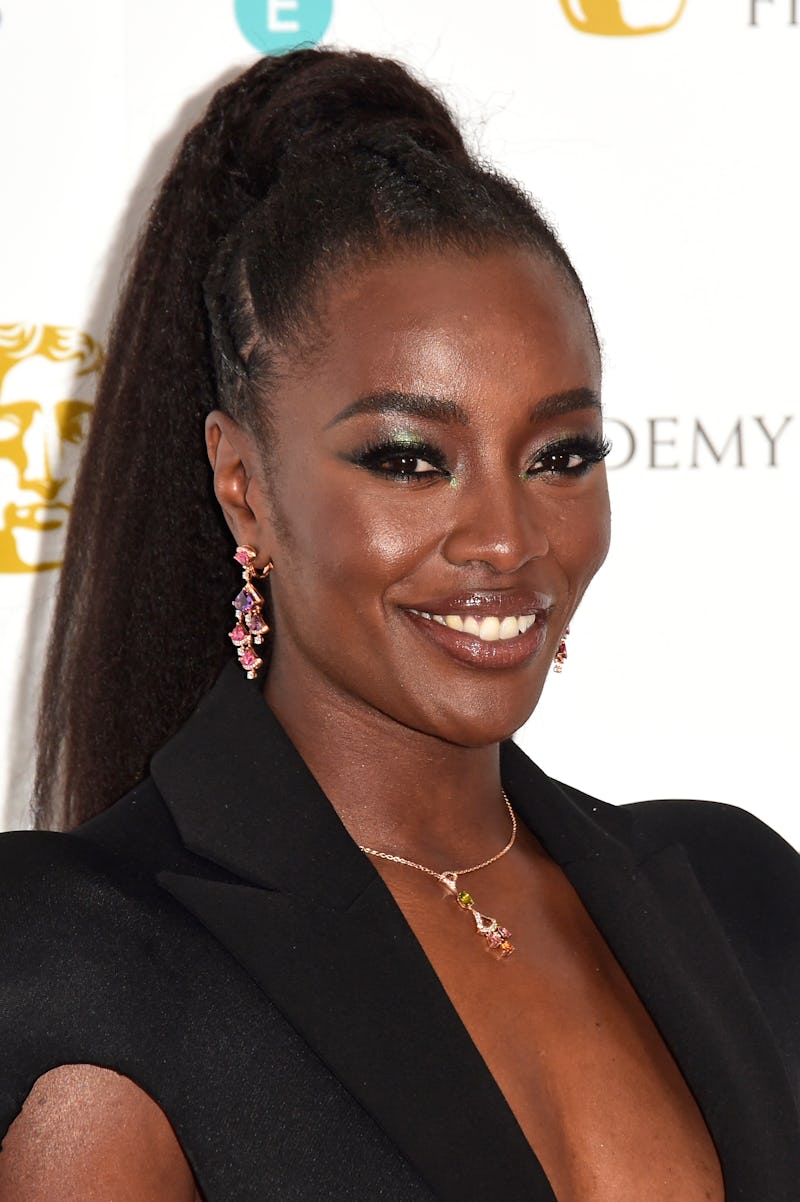 Stuart C. Wilson/Getty Images Entertainment/Getty Images
TV presenter AJ Odudu is perhaps best known for hosting the likes of The Hot Desk, Manhunting With Mum, and Apocalypse Wow, but since stepping onto the Strictly Come Dancing stage in September 2021, she dazzled the judges and viewers with her moves. But what is there to know about the presenter's life off-screen, and who is AJ Odudu dating?
As of March 2022, Odudu confirmed she was still single. And it seems like lockdown put a bit of a dampener on Odudu's dating life. In an interview with the Daily Mail in November 2020, the Married At First Sight: Afters presenter confirmed that she was indeed single, revealing that 2020 was "not the year" for her love life. She discussed how, during lockdown, she decided to put any dating on hold and focus solely on her career. "It's so funny because I thought 'right this is the time I'm going to go on a date!' and then just as I was getting out there, lockdown two happened and now I'm just focused on work," she commented.
Back in 2021, it hardly escaped the notice of fans that Odudu has some serious chemistry with her partner, pro dancer Kai Widdrington. It had been on display in a number of their Strictly dances. Widdrington himself is reported to have parted ways with his long-term girlfriend and fellow Dancing With The Stars professional Giulia Dotta in 2020, leading to speculation that he and Odudu could be more than just dancing partners. Though the duo squashed this rumour in Nov. 2021, stating, "It's all a bit of fun. It's all fun and games."
Widdrington is now said to be dating co-star dancer Nadiya Bychkova, with the rumoured couple recently sharing a selfie together, per Digital Spy.
On relationships, Odudu previously told the Daily Mail that she's very much a "personality girl," adding: "I like charismatic guys who can take the mickey out of themselves but when it comes to work, they are focused and they know what they want."
Post Strictly, Odudu is taking on Channel 4's reality show, The Bridge. The "supersized" comeback for the show sees two teams battle it out for the jackpot money, and this year, there's double up for grabs with the cash prize now set at £200k. The new series will be set on the "paradise islands" of Ha Long Bay, Vietnam, with 16 strangers embarking on a daunting challenge that isn't quite what it seems.
Speaking on the eight-part series, Odudu told Channel 4: "It's so exciting to front a show that promises to push the envelope and I know The Bridge is going to be bold, full of excitement and filled with plenty of drama. Bring it on."
This article was originally published on