Nadine Coyle & Jason Bell Are Co-Parenting Goals
The pair welcomed daughter Anaíya in 2014.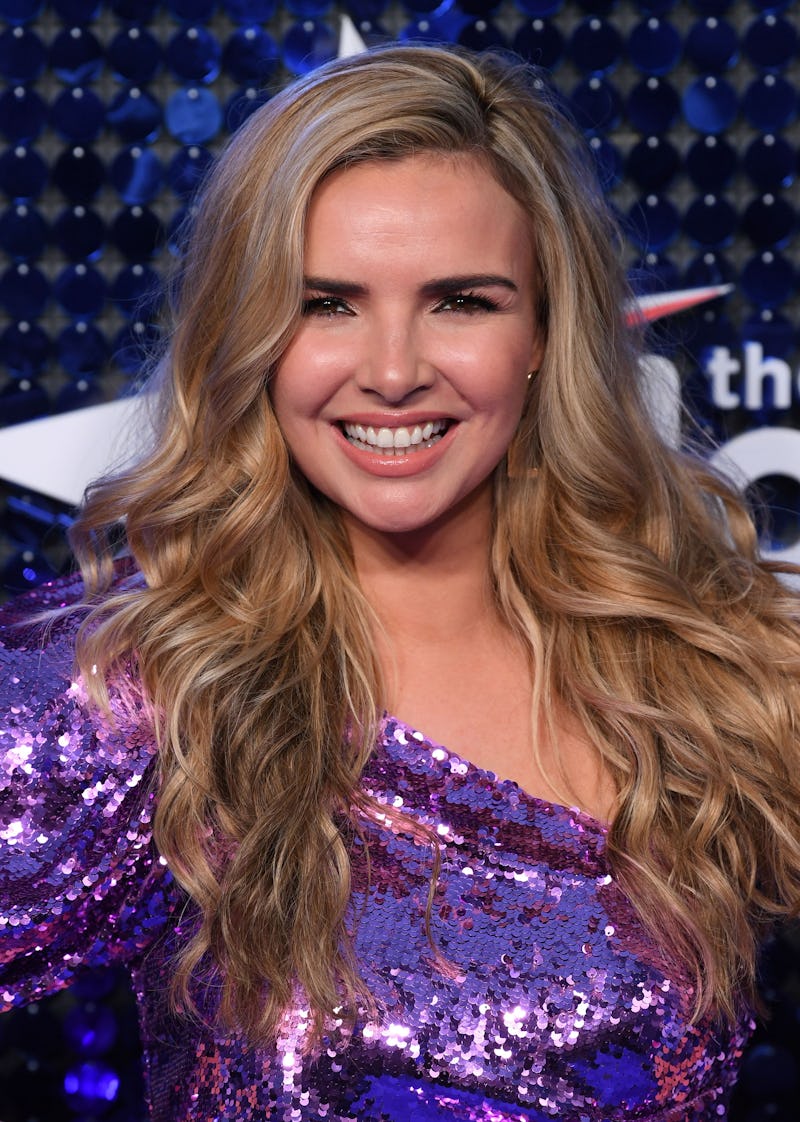 David Fisher/Shutterstock
Nadine Coyle has spent two decades in the limelight, first as one fifth of Girls Aloud and later branching out to enjoy a solo career and take part in various reality TV shows. She appeared on I'm A Celebrity in 2019 and this year she'll be entering the Bake Off tent to compete in Celebrity Great British Bake Off for Stand Up To Cancer. But will there be someone rooting for her from the sidelines? Over the last few years, she's spoken a lot about family life and her daughter Anaíya, but is is Nadine Coyle dating anyone at the moment?
In 2006, Coyle made the move to LA and it was here that she met professional American footballer Jason Bell. You may recognise Bell from Strictly Come Dancing 2020. Coyle and Bell met in 2008 and, two years later, the athlete proposed. The pair split up shortly afterwards but rekindled their romance in 2014 and got engaged again just before the birth of their daughter Anaíya. However, in 2019, the pair had separated for good after 11 years together.
In January the following year, speaking about the reason for their split, Coyle told The Sun, "I think it came naturally, to be honest. It can come to a situation where you're almost [just] really, really good friends, so that can change the dynamic of a relationship. Jason and I are very, very close in that way."
Although the pair are no longer romantically involved, it'd seem Coyle and Bell are still on very good terms. In November 2020, Bell told Hello! that Coyle and his daughter were "the two most important people in my life." He added: "We spend a lot of time together. I love who Nadine is, she is a wonderful person and an unbelievable mother."
Coyle and Bell's break-up has been so amicable that, in March 2021, she told OK! that they'd moved back in together. The pandemic has been really tough on families and the singer revealed to OK! that co-parenting was a lot easier under the same roof.
"What we are doing definitely works for us. It has worked, so we're just sticking with that. It's all about being supportive and being there for each other," she said [per The Mirror], "When you have a baby together and spend so much time together, there's always that familiarity there. With so much going on in the world we're just trying to be in the moment and be there for Anaíya."
Bell and Coyle seem to have had the most friendly breakup in history and, since their split, the singer has signed up for a dating app. During her March 2021 interview, Coyle chatted to OK! about one experience she had on Tinder – and it'll be super relatable for anyone who's given online dating a go.
"I ended up arranging to meet this guy who was a model. I thought I was being catfished and he couldn't possibly be the guy in his pictures," she said, before revealing that, luckily, "it was him."
She added: "We went on one date but nothing came of it. I like somebody who makes me do things that I wouldn't do myself and takes me out of my comfort zone. They don't have to be in the industry either. I like a guy who does a nine-to-five job."