Netflix's The Innocent Asks If You Can Ever Really Escape Your Past
The new eight-part drama is adapted from Harlan Coben's novel of the same name.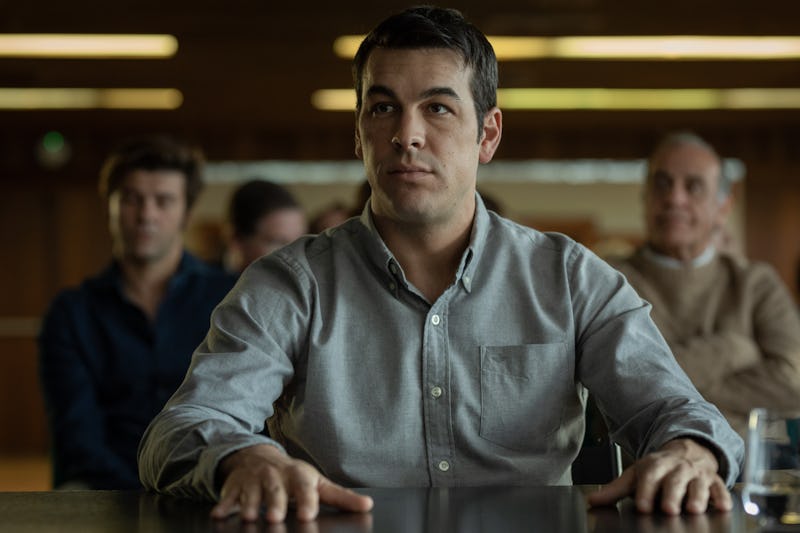 QUIM VIVES/Netflix
Is there a Money Heist shaped hole in your life that needs to be filled? Well, it looks like Netflix's newest Spanish-language series may be able to fix that. Starting April 30, The Innocent will be available for viewing on the streaming platform. The series is filled with plenty of twists and turns as it follows a couple who find themselves in dangerous and possibly fatal situations. The eight-part series will have you hooked from the first episode, but is The Innocent based on a true story?
Well, the new thriller is actually an adaptation of popular 2005 crime novel of the same name, written by Harlan Coben. The novel is not based on anything factual, but the tone has Coben's signature gritty realness to it.
Known for plots that involve the resurfacing of unresolved events in the past, murders, or fatal accidents, Coben is one of world's most-read mystery writers, with over 75 million copies books published globally.
In 2018, he signed a multi-million dollar deal with Netflix which will see 14 of his novels developed into original Netflix series or films. Coben will also serve as executive producer in all projects.
The Innocent isn't the first of his works to make it onto Netflix. The Stranger, released in January 2020, was based on his 2015 novel of the same title. The Woods, Netflix's second Polish-language produced series, was also based on his 2007 novel. Coben also created an original script for Netflix's Safe, starring Michael C. Hall (Dexter) and Amanda Abbington (Sherlock).
The trailer for The Innocent was released in March and kicks off with an image of the series lead, Mateo, who has accidentally killed a man after getting involved in a fight. Nine years later, he attempts to start his life over with his pregnant wife, Olivia, but a mysterious figure at the end of an unexpected phone call is intent on destroying that.
All episodes are directed by Spanish filmmaker Oriol Paulo (The Body, The Invisible Guest, Mirage).
If you're familiar with Spanish series, you may recognise some of the cast, which includes Mario Casas as Mateo. He has starred in Netflix productions The Paramedic, The Occupant, The Invisible Guest and The Bar. Aura Garrido plays Olivia, and other cast members include Alexandra Jiménez, José Coronado, Martina Gusman, Juana Acosta, Gonzalo de Castro, Ana Wagener and Miki Esparbé.
You can watch The Innocent on Netflix from April 30.