James Corden Almost Played Brendan Fraser's Lead Role In The Whale
George Clooney and Tom Ford were also attached to the film, apparently.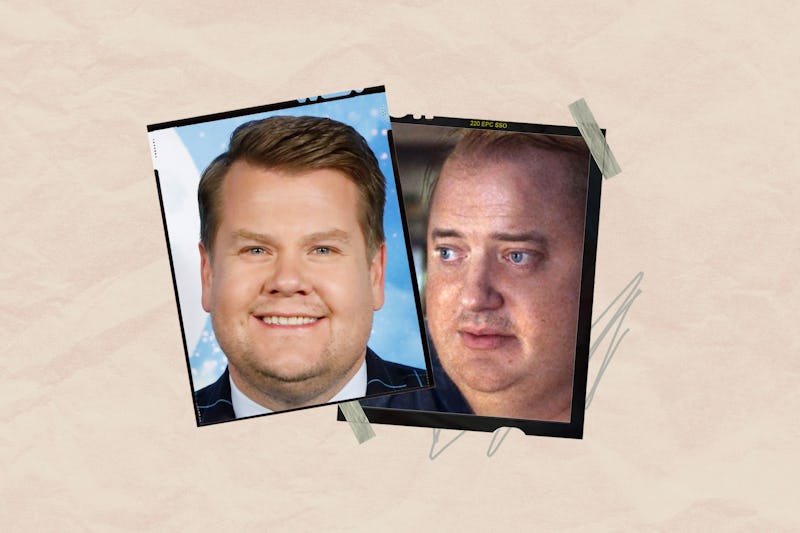 Taylor Hill/FilmMagic / A24
Hailed by many as his big Hollywood comeback, Brendan Fraser's performance in The Whale has received widespread critical acclaim. However, following a string of recent controversies, late-night TV host and actor James Corden has revealed that he almost bagged the lead role in the Darren Aronofsky-directed drama.
Speaking to Deadline, Corden shared that he "was going to play" the part of Charlie, a reclusive English professor who attempts to repair his relationship with his daughter. Revealing that he might have been too young for the role that ultimately went to Fraser, the Late Late Show host also disclosed that fashion designer Tom Ford "was going to direct" the film, but backed away from the project due to creative differences.
Meanwhile, Corden also claimed to Deadline that George Clooney briefly expressed interest in directing The Whale, but would only agree to do so if a real-life 600-pound man was cast as the lead. As mentioned, The Whale's lead role eventually went to Fraser, who received a six-minute long standing ovation for his performance in the drama following its debut at the 2022 Venice Film Festival.
Elsewhere, during an appearance on the Happy Sad Confused podcast with Josh Horowit, Corden shared that the role of Charlie wasn't the first he had missed out on, revealing he previously auditioned for the part of Samwise Gamgee in the Lord of the Rings — which eventually went to Sean Astin.
"Every single person in London auditioned for Lord of the Rings. Everybody," Corden explained. "I auditioned for Samwise and I was sort of, I was doing it, Josh. I was doing the accent and everything."
He continued: "Two of my other friends went in. And then we all got called back the next day, and then we got called back the next day, and then none of us got called back after that."