Jennifer Lopez & Ben Affleck's Officiant Spilled The Tea On Their Wedding
Including the "number one" thing that was going through his mind.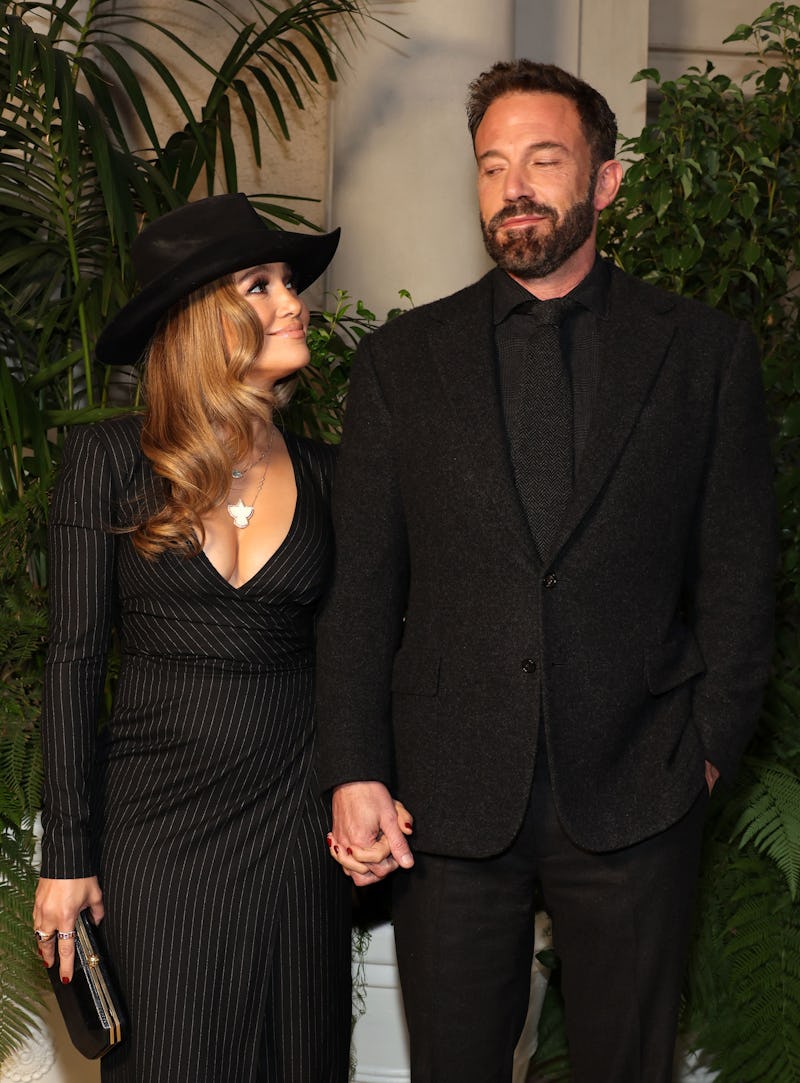 Amy Sussman/Getty Images Entertainment/Getty Images
Jennifer Lopez and Ben Affleck's romance continues to captivate the internet, no more so than during their date night at the 65th Grammy Awards on Feb. 5. And even though they got married (twice) last summer, new details are still coming out about their incredible love story. There have been snippets of both weddings courtesy of Lopez's newsletter and information from guests like Kevin Smith. But now their officiant (of their second wedding ceremony) on Affleck's private island near Savannah, Georgia, has spilt the tea on watching the couple exchange vows.
Life coach Jay Shetty, who also officiated Lily Collins and Charlie McDowell's wedding in 2021, took the lead on Affleck and Lopez's big day, and was just as emotional as the couple. "The No. 1 thing that was going through my mind was, 'Don't cry, don't cry, don't cry,'" he said during an appearance on the Just For Variety podcast. "I'm a full-on crier. I was just talking myself down. So I had to just pull myself together because… every part of me wanted to sob full of love."
Shetty shared more of his feelings on The Drew Barrymore Show, highlighting the loss of the one that got away and the individual journeys of growth the couple have been on since the early '00s.
"For me, that moment was really special because getting to see love up is really beautiful," he said. "I remember when Jennifer Lopez was walking down the aisle, and Ben's hands were shaking, and her lips were quivering, you saw a tear roll down the eye. I was just watching those micro-moments, these really mindful, present moments of love. Watching love up close is really beautiful and really special."