Jerry Trainor Shares Reaction To Jennette McCurdy's "Heartbreaking" Memoir
His former co-star released I'm Glad My Mom Died in 2022.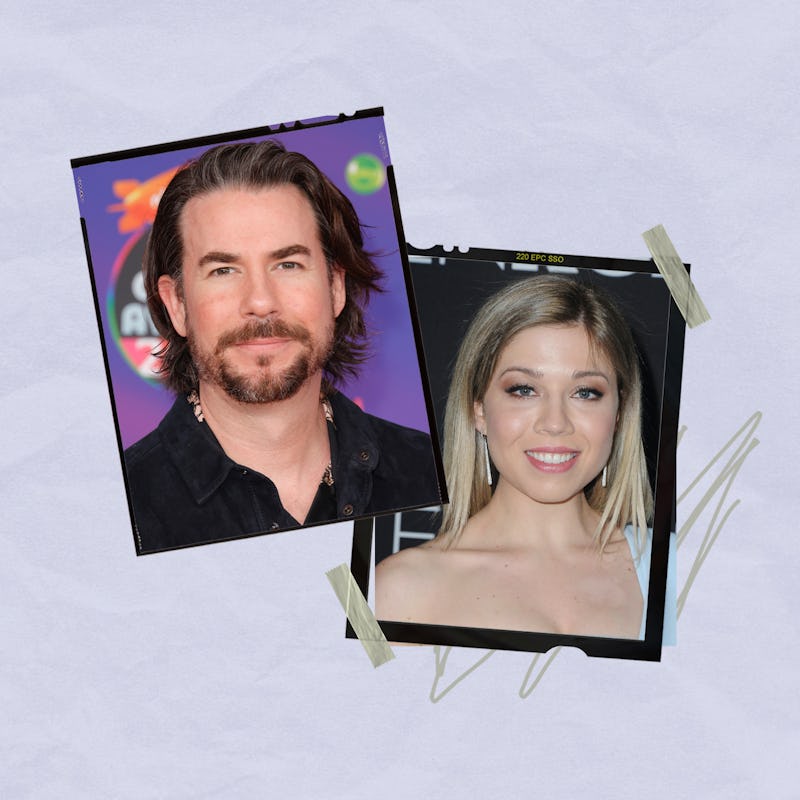 Frazer Harrison/Getty Images / Jon Kopaloff/FilmMagic/Getty Images
Jennette McCurdy's 2022 memoir I'm Glad My Mom Died delves into the struggles she faced while filming the hit Nickelodeon sitcom iCarly, including the alleged abuse she experienced from her late mother who died in 2013. Following the book's release, the actor received a wave of support from fans and some of her former colleagues, including the likes of Miranda Cosgrove and Josh Peck. Now, another of McCurdy's iCarly co-stars has shared their reaction to her 2022 memoir almost a year after its release.
Speaking to E! News, Jerry Trainor, who played Spencer Shay in Nickelodeon's iCarly alongside McCurdy, revealed that he read her "heartbreaking" book "immediately" after it hit the shelves last year. "It's also brilliant and funny. I felt a lot of pride for her being able to speak her truth," Trainor told the outlet. "She's very strong and very perceptive, and you can see it in the writing how smart she is. It's stuff she's going to deal with for her whole life, but she's amazing. She's using it, and she's growing stronger because of it."
As mentioned, Trainor appeared opposite McCurdy on the hit Nickelodeon sitcom between 2007 and 2012 — and reprised the role of Spencer Shay in the Paramount+ iCarly reboot, which returns for a third season in June. McCurdy is the only original cast member who chose not to return for the show's revival in 2021, and speaking at the time, the actor revealed she had left the profession behind.
"I quit a few years ago to try my hand and writing and directing — it's going great," McCurdy revealed on the Fish Out of Water podcast. "I quit a few years ago because I initially didn't want to do it. My mom put me in it when I was six ... I was the main financial support for my family." However, speaking to E! News in October 2022, the Sam & Cat star disclosed that an acting comeback remains a possibility.
"I do feel like only through writing the book have I gotten to a place where I think there might be a way of exploring acting that doesn't carry that baggage that I carried with me for so long," McCurdy explained. "Maybe if I write something for myself. I think that'd really be maybe one of the only ways I could kind of try exploring it again."