Jesse Williams Had Mixed Feelings About A 2008 Role Focused On His Looks
"I'm an adult and that's the job that I did, but it's not a comfort zone."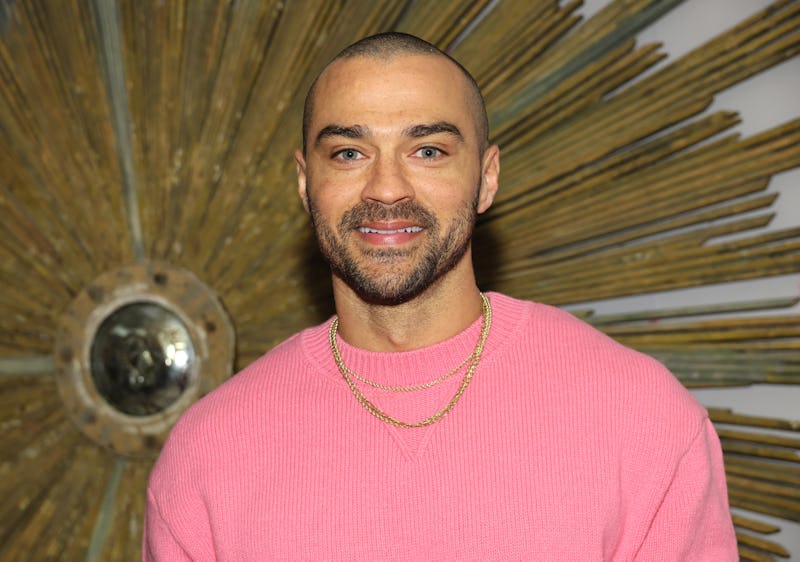 Dia Dipasupil/Getty Images Entertainment/Getty Images
Jesse Williams' most memorable role may still be the driven Dr. Jackson Avery given the 12 seasons he spent on Grey's Anatomy. However, the actor earned what is perhaps his catchiest character nickname, "the hotness monster," from a two-episode stint on the college comedy-drama Greek in 2008. The role was very centered on his looks, and Williams recently told People that "it's not a comfort zone" for him.
The Only Murders in the Building star's character in Greek was actually named Drew Collins, but that information wasn't revealed until his second episode. He first appeared in Season 1, Episode 22, "Spring Broke," when the show's central characters went to Myrtle Beach for spring break. There, Ashleigh (Amber Stevens) kept seeing a handsome stranger, but since he proved elusive and she mostly just got brief sightings, she dubbed him "the hotness monster." Back on campus in Season 2, Episode 2, "Crush Landing," she finally had the chance to get to know him, only for Drew to be interested in her best friend, Casey (Spencer Grammer), instead.
Shooting the episodes was "an entirely positive experience," Williams told People. At the same time, he didn't just want to be playing a pretty face (and set of abs, as seen in his shirtless scene). He explained that he was "just contending with being a young person who likes to challenge himself and has a belief that he has an interesting set of skills but wants something more" at the time.
Williams recalled how he remembered that the nickname was "a funny play on words," even as he felt "a discomfort with signing up for something that just describes my looks." Summing it up, he said, "I'm an adult and that's the job that I did, but it's not a comfort zone."
In the years since, Williams has played several more well-rounded characters. Sure, Grey's Anatomy also occasionally required him to be shirtless (creator Shonda Rhimes said it would be "a benefit to society," per The New York Times in March 2022), but he got to dive deep into his character. It wasn't until he felt he needed a new challenge that he decided to move on from the hit series. "I knew that as I designed my exit, the next thing I did had to be terrifying," he told The Times in March 2022. "I needed to get out of my comfort zone, I needed to go into a very unknown place."
Williams has gone on to star on Broadway in Take Me Out, in the films Secret Headquarters and Your Place or Mine?, and now appears in Only Murders in the Building Season 3. Still, "the hotness monster" lives — and occasionally rears its head again.