Yet Another Woman Roasted The Hell Out Of Blake On The Bachelorette
Blake's sister has nothing on Katie's aunt.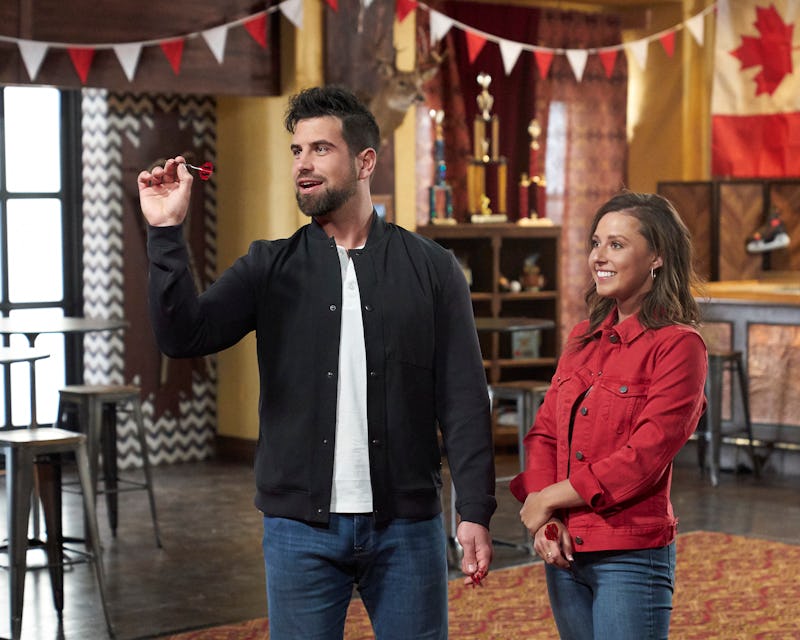 ABC/Craig Sjodin
One of the most stressful parts of any relationship can be meeting your partner's parents. And when Blake met Katie's family on The Bachelorette, it was so stressful that fans could feel it at home.
Their meeting started kindly enough: Blake shared a big hug with Katie's mom Rhonda Lee. After that, any smooth sailing ceased. Katie's aunt Lindsey, who Katie described as being like a sister to her, openly opted not to hug Blake and instead made it clear that she only wanted to shake his hand. At that point, it seemed like sort of a quirky way to haze a potential new family member. But unfortunately for Blake, it was a sign of things to come.
From there, things devolved into an entire sequence of Blake being verbally barraged by Katie's family members. Brutal doesn't being to describe the interaction he had with Katie's aunt, who spent the afternoon grilling him in a manner that resembled a lioness stalking its prey. Later, he and Katie's mom ultimately landed on the same page with regards to his and Katie's relationship, but it was certainly a rocky road getting there.
Lindsey started out by noting Blake's past relationships on the show, asking if Tayshia Adams and Clare Crawley simply "didn't want" him.
She continued to let Blake have it, grilling him about what he'd do if his marriage to Katie got difficult and retorting that his answer was "cute," but not "how things work," when he responded that he and Katie had promised to work through anything.
At one point, she even told Blake he "ultimately meant nothing."
Not to be outdone, Katie's mom wasn't entirely enthused about Blake either.
Although it was undeniably entertaining, some audience members were a little turned off by the hostility.
Ultimately, though, Blake survived his encounter with Katie's family — which is good considering he's now signed up for a lifetime with them.