Kesha's New Update In Dr. Luke's Defamation Case Is Her Most Encouraging One Yet
Yes, their legal battle is still ongoing.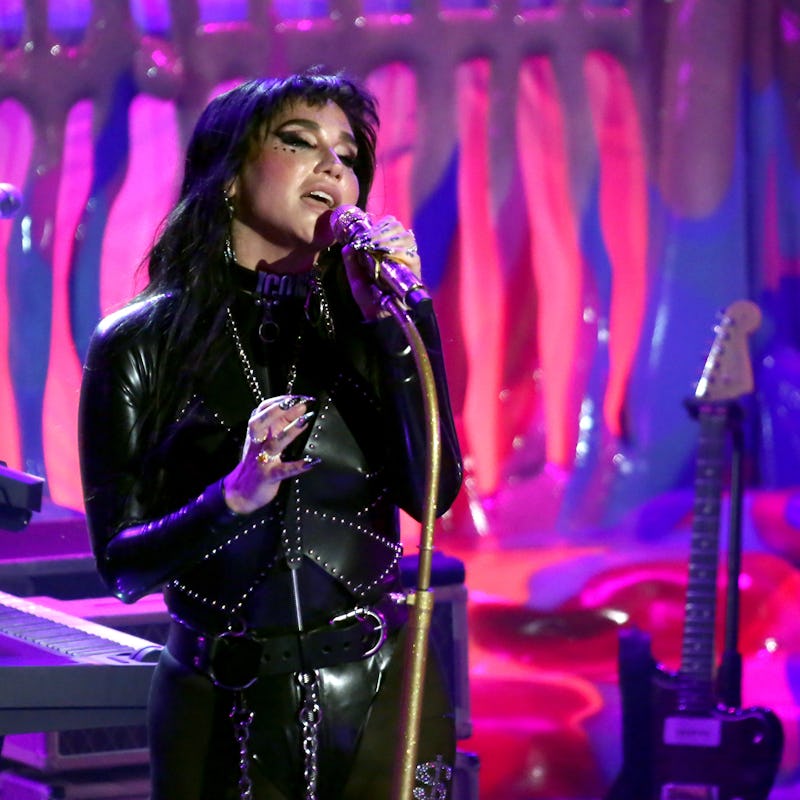 Tommaso Boddi/Getty Images Entertainment/Getty Images
Kesha's battle with her former music producer isn't over yet (no, seriously). According to The Hollywood Reporter, Kesha has asked to file a counterclaim against Dr. Luke in his defamation lawsuit against her, by using New York's new free speech law, which could turn the tables in the controversial case.
In 2014, Lukasz "Dr. Luke" Gottwald filed a lawsuit claiming that Kesha smeared his name and ruined his career with false rape accusations after she sued him, alleging sexual assault and emotional abuse, in an attempt to get out of her contract with his label, Kemosabe Records. The singer dropped the case in 2016, saying she needed to "get my music out," but his defamation lawsuit has been playing out in court for nearly seven years, and he's won almost every battle.
Most recently, in February 2020, a judge ruled that Dr. Luke was considered a private citizen rather than a public figure, meaning he would not have to prove Kesha was acting with "actual malice," or the knowledge of falsity, in the upcoming trial. The judge ruled that therefore Kesha defamed Dr. Luke by sending a private text message to Lady Gaga alleging that he had raped Katy Perry, which constituted a "false statement." Now, Kesha's team is hoping the tides can turn in her favor.
In July 2020, New York passed a law that protects free speech from frivolous lawsuits, or "strategic lawsuits against public participation" (SLAPP). Inspired by people like Donald Trump and Harvey Weinstein, the law aims to prevent unnecessary interference with matters of public interest, which Kesha's case has been ruled as. "As this Court has already found, Kesha's statements that Dr. Luke sexually assaulted her (and another world-famous female artist) qualify as a matter of public concern," the singer's legal team said in a memorandum.
Additionally, Kesha's team is appealing the ruling that Dr. Luke is not a public figure, and news outlets like The Daily Beast and New York Public Radio have have filed an amicus brief to support the singer's position that Dr. Luke is a public figure. On Tuesday, when Kesha's lawyers asked about the counterclaim, Dr. Luke was nominated for an iHeartRadio Music Award for Producer of the Year, and last month, he was up for Record of the Year at the 2021 Grammys for producing Doja Cat's "Say So," which could be used as arguments.
The memorandum from Kesha's team adds, "Plaintiffs' defamation claims obviously involve a matter of public concern, and if the jury finds that Kesha's reporting of Dr. Luke's sexual assault is truthful, it necessarily follows that Dr. Luke brought this lawsuit solely to harass and intimidate Kesha."