Kim Cattrall's AJLT Cameo Negotiation Tactic Would Have Made Samantha Jones Proud
Cattrall's return to the Sex And The City universe was announced on May 31.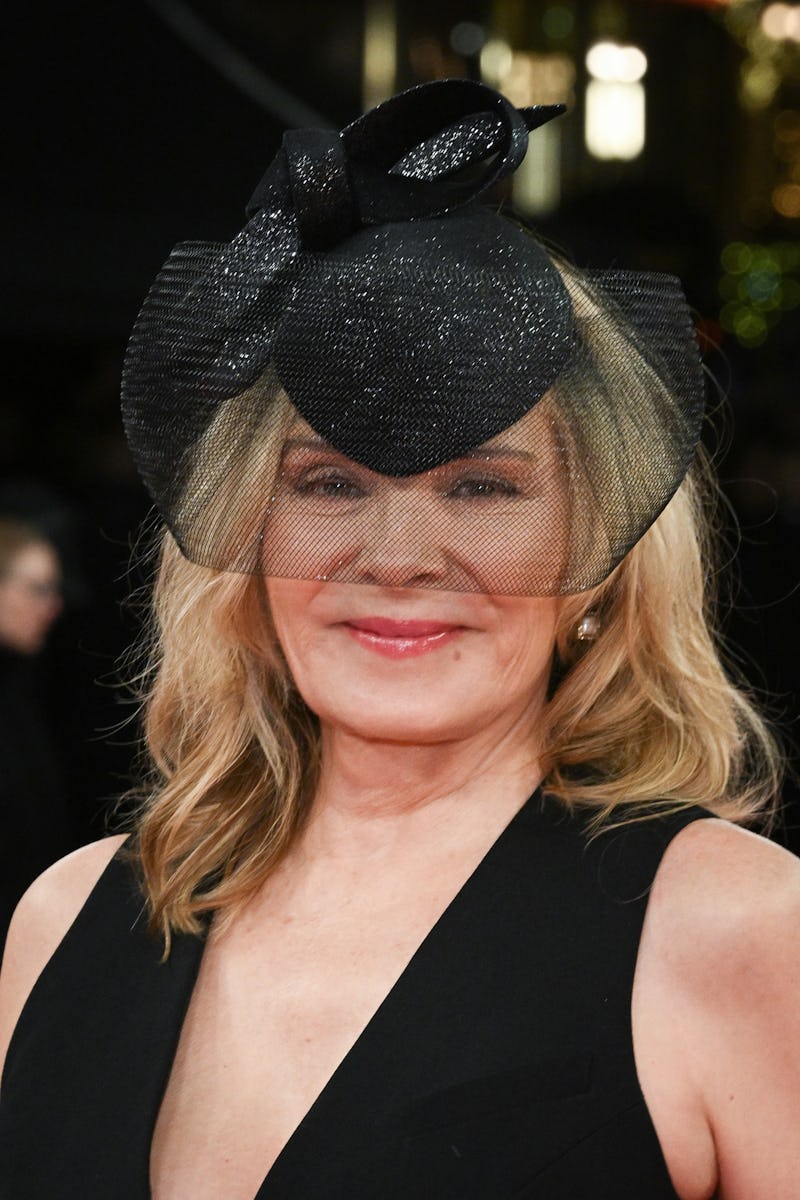 Stephane Cardinale - Corbis/Corbis Entertainment/Getty Images
Kim Cattrall previously made it clear that she had no interest in returning to the Sex and the City universe, which is why it felt like hell froze over when it was announced that she would reprise her character Samantha Jones on the And Just Like That Season 2 finale. In a new interview with the Sunday Times, which was conducted in May but published on June 4, the actor hinted at her negotiation process for appearing on the Max reboot, and they would surely make Samantha proud.
The writer noted that they were asked to avoid any mention of AJLT, and she had a very brief answer when asked about tensions with her former co-stars, including Sarah Jessica Parker. "I moved on," she told them. However, she went on to describe her motivations when negotiating jobs, possibly hinting at what was to come. "I think the greatest place to negotiate from, whatever the situation, is from strength and self-knowledge," she said. "Also, at this point in my life I don't want to be on a set and be unhappy. I want it to be on terms that are artistically fulfilling and also that I am happy."
On May 31, Variety reported that Cattrall was set to return to And Just Like That on the last episode of Season 2, appearing in just one scene consisting of a phone call with Parker's character Carrie Bradshaw, from whom Samantha was estranged at the start of the first season. She was asked to return by the chairman and CEO of HBO and Max content directly and reportedly filmed her cameo in New York in March without interacting with any of the cast or showrunner Michael Patrick King. According to New York Post, her appearance was kept so secret on set that her name never appeared on a call sheet.
Cattrall confirmed her cameo the next day when she posted Variety's headline on her Instagram page and hinted at the real reason why she decided to return: to celebrate Pride Month. "Happy Pride," she captioned the post.
In a separate interview with Variety the year prior, Cattrall said she was not asked to join AJLT, and given how she had already declined to return for a third SATC movie, she was fine with that decision. "It's a great wisdom to know when enough is enough," she said. "I also didn't want to compromise what the show was to me. The way forward seemed clear." At the time, she was adamant about never stepping into Samantha's shoes again, saying "it's powerful to say no," but it's not known exactly what changed her mind.