Laverne Cox Almost Quit Acting Before Orange Is The New Black
"I was in debt and things weren't going the way I hoped they would."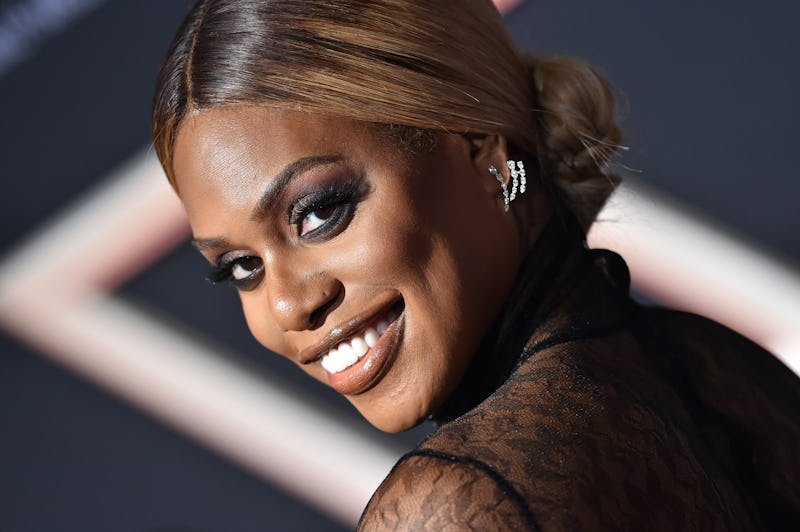 Axelle/Bauer-Griffin/FilmMagic/Getty Images
Laverne Cox's career almost looked very different. In a recent discussion for the Paley Center's Pride Month programming, A Salute to LGBTQ+ Pride Achievements in Television, Cox revealed that she almost quit acting before being cast in Orange Is the New Black. "I was in rent arrears on my apartment, I had rolled back rent and I was in all kinds of debt and I was going to give up acting actually, a few months before I booked Orange," she said. "I had turned 40 that year and had a breakout moment and I was in debt and things weren't going the way I hoped they would."
After explaining that her life was in "shambles," Cox said she began to consider other possible career options. "I had worked and trained a lot and my dream of being a working actress had not come to fruition," she continued. "I was just like, 'I've got to do something else. Who do I think I am? I'm a Black trans woman — no one's ever done this before, let me go and do something, have a real job or something.'" For a moment, the Promising Young Woman actor thought about going back to school, but suddenly her acting career started to fall into place.
"I was going to go to grad school," she said. "I was studying for the GRE and then the audition for Orange happened and I didn't go to grad school — Orange turned out to be my grad school." Cox said that the Netflix crime drama "changed everything" for her. "I have a career now that I always dreamed about because of that show, and what's really beautiful about Orange is, I had writing and storylines that I had dreamed about," she said, explaining that she had been cast as a sex worker multiple times and that it felt good to finally be cast as a "complicated and beautifully flawed" multidimensional character.
As devoted fans of the series already know, Cox played the role of Sophia Burset, an openly transgender character that changed the game for LGBTQ+ representation on TV. "There was a space opened up," Cox said, explaining many more trans actors have been cast in roles since she made her debut on OITNB. "There's been a shift and that is exciting," she added. "I'm no longer the only trans person to be nominated for an acting Emmy, Rain Valdez joined me last year when she was nominated for her series, Razor Tongue, so I'm just excited that there's more of us working now and I'm not the only one."
Apart from her acting career, Cox has been a strong advocate for transgender rights for several years. The actor has long been vocal about the challenges faced by trans women of color, including but not limited to workplace discrimination, homelessness, and sexual violence. In addition to being the first trans woman ever nominated for a Primetime Emmy and the first to win a Daytime Emmy, she was also the first to be featured on the cover of Time magazine. In 2016, she was awarded an Honorary Doctorate for being relentless in the fight for gender equality.
Of course, those are just some of Cox's many achievements. And fans of the Rocky Horror Picture Show star can hear more of the conversation — which includes Cynthia Nixon, Ilene Chaiken, Jason Collins and Adam Rippon — on the Paley Center's dedicated channel on Verizon Media's Yahoo Entertainment on Tuesday at 10 a.m. ET.