Twitter Mourns Dancing With The Stars' Len Goodman After Death At 78
"He was an incredible man and an extraordinary talent."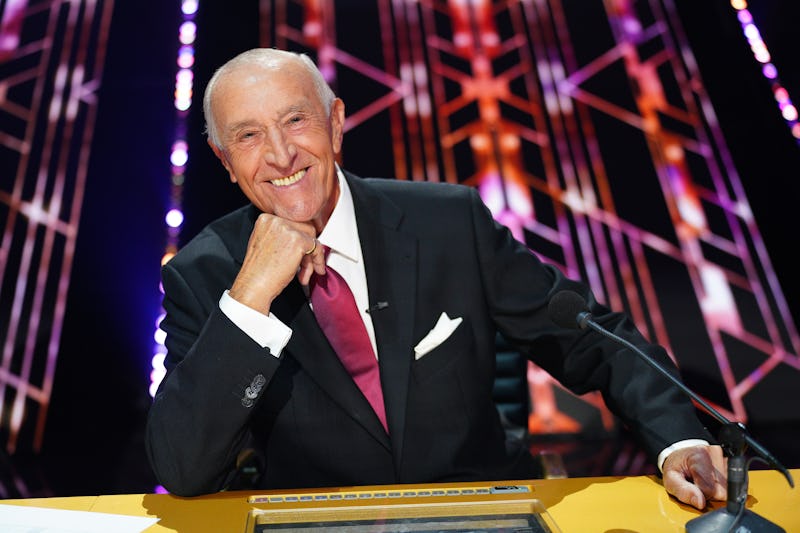 Christopher Willard/Disney General Entertainment Content/Getty Images
Former Dancing with the Stars judge Len Goodman has died at the age of 78. As per the Daily Mail, Goodman's manager confirmed that he passed away following a short illness on Saturday, April 22, at a hospice in Tunbridge Wells, Kent, where he was surrounded by his family.
Goodman was best known for appearing on ABC's Dancing with the Stars between 2005 and 2022, and the show's UK counterpart, BBC's Strictly Come Dancing, on which he starred as the head judge between 2004 and 2016.
Born in London in 1944, Goodman began his career working as an apprentice welder and had dreams of one day becoming a professional footballer. After suffering a foot injury aged 20, a doctor recommended he should start dancing to help with recovery — kick-starting what would become a hugely-successful competitive dancing career.
Along with his many television gigs, Goodman enjoyed a string of other successful ventures, including his 2009 autobiography Better Late Than Never: From Barrow Boy to Ballroom and his two follow-up books, Len's Lost London and Dancing Around Britain.
Following the announcement of his death, many have taken to social media to pay tribute to Goodman, including the BBC Director-General Tim Davie, who wrote in a statement: "Len was at the very heart of Strictly's success. He will be hugely missed by the public and his many friends and family."
Goodman's longtime Dancing with the Stars and Strictly Come Dancing co-stars have also shared their own emotional tributes online, with Strictly's Craig Revel Horwood calling him a "gorgeous colleague and dear friend." Meanwhile, Bruno Tonioli wrote in a statement: "Heartbroken that my dear friend and partner for 19 years, the one and only ballroom legend Len Goodman, has passed away. I will treasure the memories of our adventures."
Find more celebrity Twitter reactions to the death of Len Goodman, below.
Goodman is survived by his son James and wife, dance teacher Sue Barrett.
This article was originally published on