Lim Min-su From Single's Inferno Modeled Wedding Dresses Before The Show
Here's where to find her online boutique.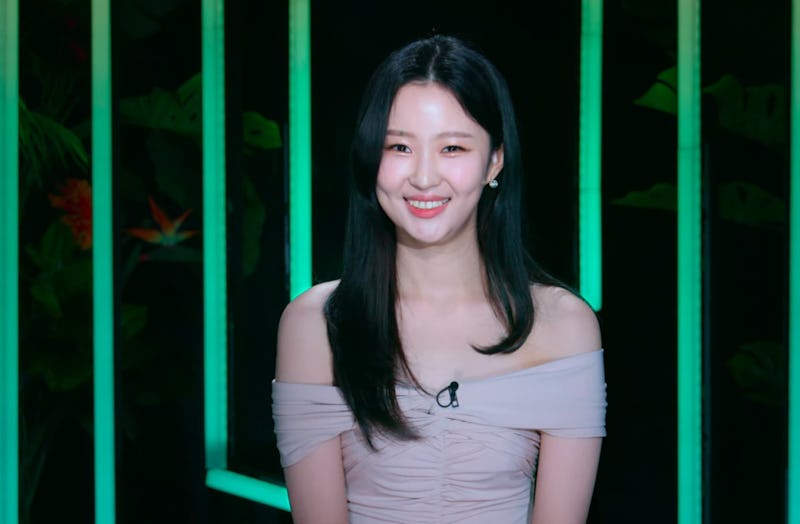 Netflix
As one of the late arrivals to the beach in Single's Inferno Season 2, Lim Min-su knew she had to make up for lost time. Fortunately, she had a strategy: put her "blinders on" and channel her focus to the right guy. "I'm like an iron first in a velvet glove," she explained in her Episode 6 introduction. "People see me as someone with a soft personality who laughs a lot. But if there's something I want to do or feel like I should do, I deal with those things head-on."
Min-su may have been talking about her approach to dating on the island, but that attitude applies just as easily to her professional life, where she works several high-profile jobs — including as CEO of an online fashion business.
Here's everything to know about Min-su's store, Instagram, and beyond.
Min-su's Age
As the Single's Inferno Season 2 contestant revealed during her date with Kim Jin-young, Min-su's age is 26 years old — which only makes her multi-hyphenate career that much more impressive. "That's amazing," Jin-young observed. "CEO of an online store at 26?"
"Yes, I guess you can say that," Min-su said.
Min-su's Job
"From start to finish, I'm in charge of everything regarding my online store," Min-su explained. "I choose the outfits myself, model them, take pictures, and upload them online." Her Instagram links to the apparent site, which is named Blue Min and features an array of tops, bottoms, and dresses largely in neutrals and light blues (with a few pops of color, for good measure).
In addition to running her online shop, Min-su shared on Single's Inferno that she was a freelance model, too.
Min-su's Instagram
Speaking of modeling, it seems that Min-su is happy to model her own wares — like in one December Instagram post, where she sports a white, fluffy belted dress that sells on her site for 68,000 won, or about $55 USD. Many of the other items on Min-su's site are sold out, though.
Min-su also shared that she competed in the Miss Korea pageant. She didn't win the whole thing, but she seems to have been named Miss Gyeonggi Incheon.
As Koreaboo points out, it appears that Min-su's freelance work includes modeling wedding dresses. Several of her Instagram posts feature behind-the-scenes looks at the white gowns.
Of course, viewers will have to keep up with Min-su after her Single's Inferno journey to see if she finds a match — maybe, she'll don one of the looks for her own future wedding.