How Made In Chelsea's Maeva Manifested Her Engagement To Co-Star James
The reality TV star always had a clear idea of her future.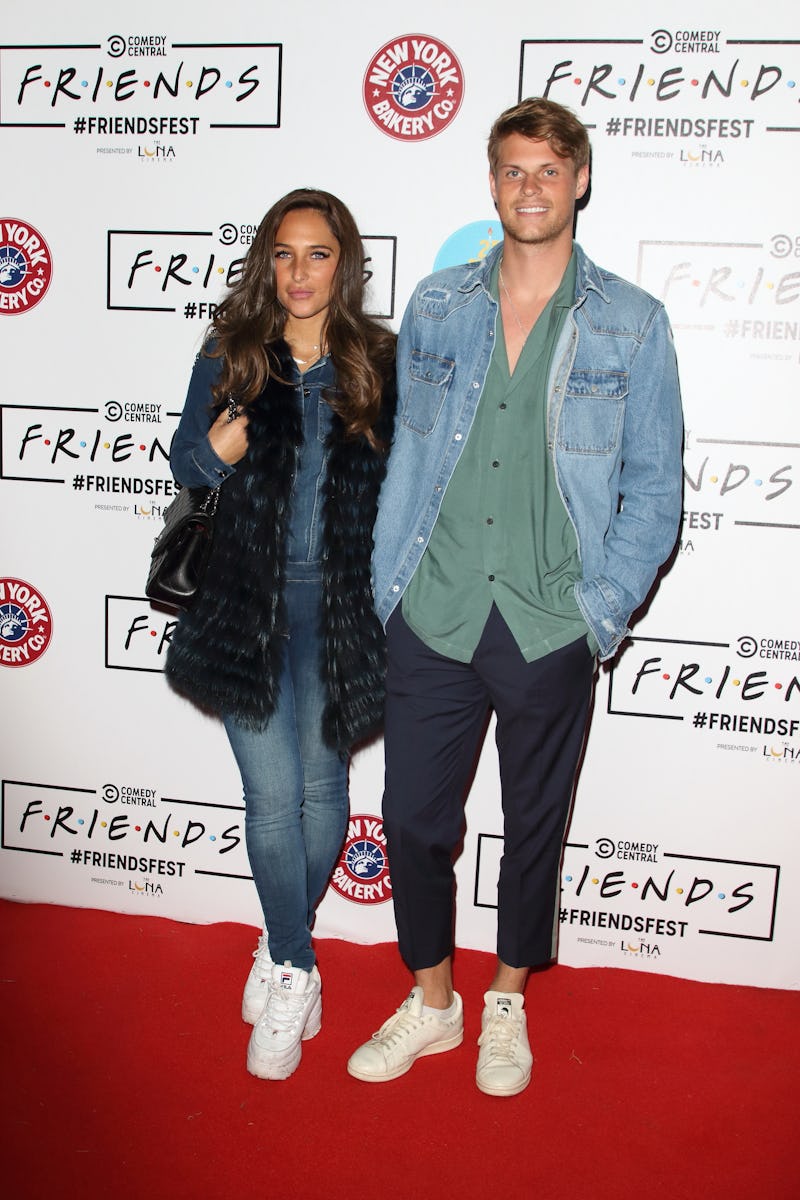 SOPA Images/LightRocket/Getty Images
The course of true love never did run smooth, and that's never been truer than on Made In Chelsea. Cast members James Taylor and Maeva D'Ascanio recently announced that not only are they engaged (again… more on that later), but that they're also expecting a baby together. Speaking to HELLO!, D'Ascanio said, "All my dreams are coming true at the same time. I still don't believe it! It's all amazing. I just want to enjoy it all as much as I can."
With that said, let's take a look at James Taylor and Maeva D'Ascanio's highly-publicised relationship highs and lows.
June 2019: The Pair Come Clean To Their Co-Stars
Taylor and D'Ascanio were already friends at this point, but it was a hookup that made them realise they had chemistry together. In true MIC style, Taylor was best friends with D'Ascanio's ex-boyfriend, Miles Nazaire. D'Ascanio told him that "there's this kind of chemistry and I just can't control it," after pulling him aside to chat. In response, Nazaire smashed a glass and left the bar.
Meanwhile, when Taylor told his pal and fellow cast member Eliza Batten, she said, "I genuinely think you've made a massive error… She's short-term fun, and Miles is a friend."
September 2019: The Pair Make It Insta Official
Soft launch who? Taylor and D'Ascanio both made things Instagram official on 1st September 2019. The co-ordinated upload confirmed that the two were officially dating.
March 2020: They Move To France For A Season
Things were going so well between the couple that they decided to spend a few months in D'Ascanio's native France and enjoy a ski season there together. This meant that they skipped season 19 of Made In Chelsea altogether, but they didn't seem too sad about it.
November 2020: Back To Reality (TV)
After returning to the UK and moving in together, the pair went through a rough patch. Taylor told his girlfriend, "You talking about marriage and kids… it did put everything in perspective for me, and it has made me realise that we are at different stages." D'Ascanio stormed out of the coffee shop with a flourish.
October 2021: The Split
The couple called it quits for a short while after failing to see eye to eye on things. D'Ascanio revealed that she was unhappy with Taylor, and after a break — yes, that kind of break — Taylor eventually called it quits.
November 2021: Back Again
But they couldn't stay away from each other, so the pair rekindled their flame shortly after going their separate ways. D'Ascanio shared a photo of the couple on Instagram with a friend's newborn.
November 2021: The Wedding Planner
Despite not being engaged, D'Ascanio went to see a wedding planner to discuss her plans with her boyfriend. D'Ascanio told OK! Magazine, "When she [the wedding planner] saw me she said it's the first time she's seen someone who is planning her wedding and she's not engaged yet." Now that is manifesting.
May 2022: Made In Chelsea Scene Airs Showing D'Ascanio Proposing To Taylor
It was all looking good for D'Ascanio, who got down on one knee to propose to her boyfriend of three years. His response? "Get up. I can't say yes, this is silly." He then went on to say that he would "never in a million years" let her propose to him.
The Rumour Mill Goes Into Overdrive
Just after she was brutally rejected by Taylor, D'Ascanio was told that he had kissed another girl on a night out at Raffles nightclub in London. When confronted about the kiss, Taylor protested that he had "got a ring" for his girlfriend.
Taylor & D'Ascanio Are Engaged
Despite turning down her proposal on camera, in scenes that aired in May, Taylor proposed to his on-again-off-again girlfriend shorty after the show debuted. Critics pointed out that this is pretty convenient timing, given the recent kissing scandal. He proposed while they holidayed in Rome, and D'Ascanio gave an emphatic "yes."
Pregnancy Announcement
As if that wasn't enough, the newly-engaged couple rounded off May by revealing that they are also expecting a baby, due November 2022. So, expect some Made In Chelsea minis coming to a small screen near you.