4 Theories About Mare Of Easttown After That Revealing Finale
Including a particularly wild one about Richard and Ryan Ross.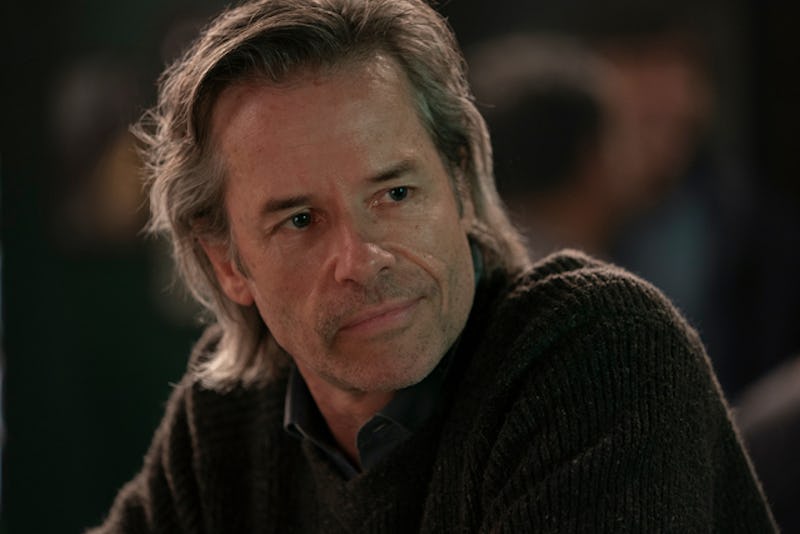 Sarah Shatz/HBO
Spoilers ahead for Mare of Easttown Season 1. The final episode of HBO's limited series Mare of Easttown aired on Sunday, but that's not enough to keep fans from continuing to dredge up new theories. Such is the way with shows that come to dominate our virtual water coolers. Sunday nights are for watching new episodes, Monday mornings are for dissecting new theories, and the new memes that emerge in the interim sustain us until the next Sunday, when we can start the process all over again. What's become increasingly rare is for a single show to own such a big piece of the collective television conversation. And based on the amount of Monday morning quarterbacking still happening on the internet, it's clear that not everyone is ready to let go of Easttown. (There must be more significance to Guy Pearce, right? Right?!)
Here are some of the what-ifs still circulating, in order of increasing wildness.
DJ would be better off with Dylan's parents than Lori Ross.
Ongoing concern about DJ's welfare was probably the second-most pressing issue for viewers, right after "Who killed Erin?" At moments, Mare of Easttown seemed like a show about whether or not a kid was going to get ear surgery with a splash of murder thrown in. That fans are still debating Dylan John McMenamin's safety seems only natural, and there are some pretty solid reasons for thinking he belongs outside the Ross family circle.
As one Redditor summarized, Dylan's parents "really loved him," and they were Erin's choice for DJ's guardians. "Realistically, DJ would be put in a foster home, not given to the woman whose son killed his mother. Can you imagine growing up in that household? Your big brother killed your mom. Your dad, who was her cousin & at least 25 years her senior, helped your brother get rid of her body after he killed her, then tried to talk your uncle into taking the rap for the murder and planned to kill said brother & stage it as a suicide to be sure he wouldn't talk. Then when Dad goes to prison, you end up with Dad's wife! Make his therapy appointments now!"
Mare is having thoughts of suicide.
In the final moments of the series finale, Mare ventures into the attic for the first time since her son Kevin died by suicide. The attic is where Kevin's younger sister Siobahn discovered his body; it's where Mare cut him down and held him until authorities arrived. It's a charged place on Mare of Easttown, in part because we never see anyone go up there. When the ladder opened on Sunday night, most viewers saw it as a benchmark of healing. Mare, who has been taking therapy seriously and discussing her emotions more freely, is finally able to confront the grief and the bad memories she's been storing where the rest of us keep holiday decorations.
Some viewers, however, saw something more sinister, wondering if the devastating end to Erin's murder case might have affected the detective too acutely. "Am I the only one worried that Mare went into the attic to try to kill herself?" one Twitter user asked about the cryptic imagery. "After all, we see her climb up into the attic, but not what happens after she's in the attic."
Mare of Easttown series creator Brad Ingelsby was concerned that might be the takeaway for some. He told Decider that he and his team re-cut the scene several times and worked with "a couple music choices" to try to hit the right redemptive note. "And so we 100% wanted it to be a moment of hope at the end, that leaves you thinking Mare is going to be OK."
The set-up for Season 2 is hidden in the Season 1 finale.
From the outset, Mare of Easttown has been billed by HBO as a limited series. But as six seasons of House of Cards have already taught us, "limited series" means different things to different people. Ingelsby has made it clear that he doesn't have more plans for Mare — he envisions her back at work, keeping Easttown safe, perhaps with a renewed sense of purpose. Still, he's at least open to the possibility of more episodes, if he could come with a mystery befitting his heroine.
Or maybe he already has. As one eagle-eyed Redditor noted, "I get that Ryan stole Mr. Carroll's gun, but they never answered who took his really good pizza cutter. I have a couple of theories, but not ready to post them. Could be the focus of Season 2, I'm thinking."
Richard was a time traveler.
This one isn't so much a theory as a thought experiment — a way to keep thinking about a show even when it's already been so thoroughly and tidily concluded. But how would our understanding of the Mare-verse change if her new boyfriend was actually Ryan Ross in the future? The basis for this is tangential at best, hanging on Ryan's comment to his mother that he's enjoying a writing class he's taking in his juvenile prison. Now, he's come back to Easttown under a new name to watch what happened to his younger self from the outside. "TOTALLY WHIMSICAL," says the Reddit user, who initially heard the alternative suggestion on a podcast. "But really a fun little theory to explore and think about."
If you or someone you know is experiencing suicidal thoughts, call the National Suicide Prevention Hotline at 1-800-273-8255 or text HOME to the Crisis Text Line at 741741. You can also reach out to the Trans Lifeline at 877-565-8860 or the Trevor Lifeline at 1-866-488-7386, or to your local suicide crisis center.