This Too Hot To Handle Contestant Is A Self-Professed "French King"
He says he's "the whole package."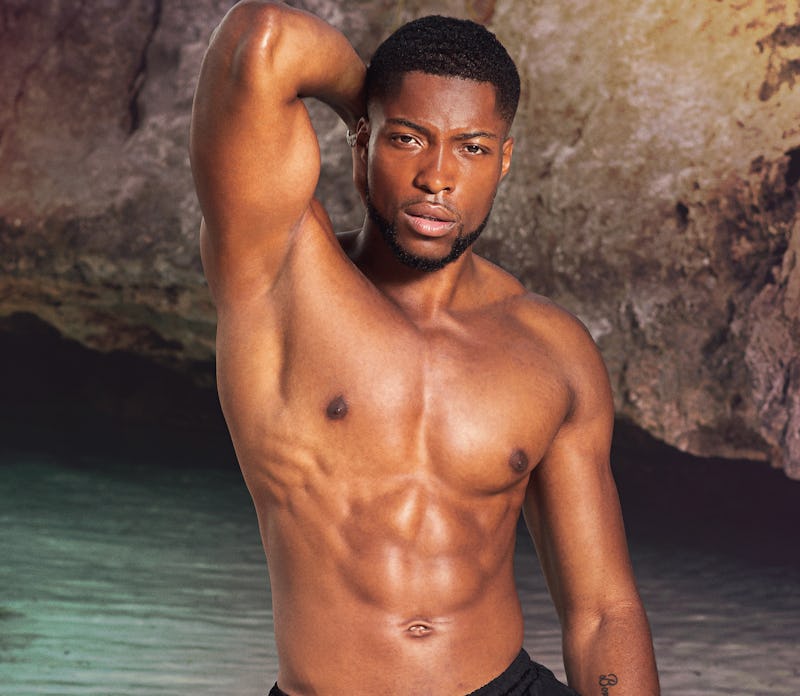 Netflix
Hot Vaxxed Summer is here, and Season 2 of Netflix's Too Hot To Handle couldn't be dropping at a more perfect time. The show, which challenges a group of attractive young singles to abstain from sex in exchange for $100,000, features a global cast spanning from America to New Zealand. One Season 2 contestant who hails from France is Marvin Anthony, a self-proclaimed multilingual "French King" who boasts he is "the whole package."
Out of all the contestants, Marvin could perhaps be the most chaotic. "Girls cannot resist the tall man [who is] handsome, and I have a French accent, so girls like it," he says in a "Meet the Cast" video. It doesn't sound like he has any intention of keeping to the no kissing and no sex rule, so here's everything else to know about the 26-year-old contestant who may just put the prize money in peril.
Marvin's Job
Marvin is primarily a model and influencer who lives in Paris. But he also has a masters in finance, and per his bio, he even started his own concierge business. Beyond that, he was also a semi-professional basketball player in France. He spent a year as a foreign exchange student at the University of Louisiana at Lafayette, according to the school's newspaper The Vermillion, which also noted that his career goal at the time of publication in 2018 was to be an asset manager.
Marvin Is A Dancer
"I love to dance," Marvin revealed in the "Meet the Cast" video. "You know, a little bit of Dougie and stuff." You can find many of Marvin's fun dancing videos on TikTok, where he often collaborates with different friends.
Marvin's Instagram
You can check out Marvin's various photoshoots on his Instagram, which boasts over 243,000 followers. He shares a mixture of his old basketball footage, current modeling work, and some of his fitness routines.
What Is Marvin Looking For
As he revealed in a preview video on Instagram, he's most looking forward to "meeting girls from all over the world." But when it comes to specifics, Marvin's perfect partner is someone who's tall with a "nice butt, nice tits, nice smile." He also claimed that "he's a lot to handle in the bedroom" and women "always give me five stars." Well, at least he's honest? There's definitely no shortage of attractive singles on the island, but again, the point of the show is to resist temptation.
As his bio clearly states, Marvin has a ton of confidence, which is exactly why the AI Lana is very likely to crack down on Marvin the most. But being told sex is off-limits may just end up shifting Marvin's thinking. In a trailer for the season, after all, Marvin is heard saying, "It's not just about sex. It's way deeper." We'll see if that ends up being the case when the show premieres June 23.