Matthew Perry Accidentally Confirmed The Friends Reunion Shoot
The actor posted (and deleted) a behind-the-scenes photo.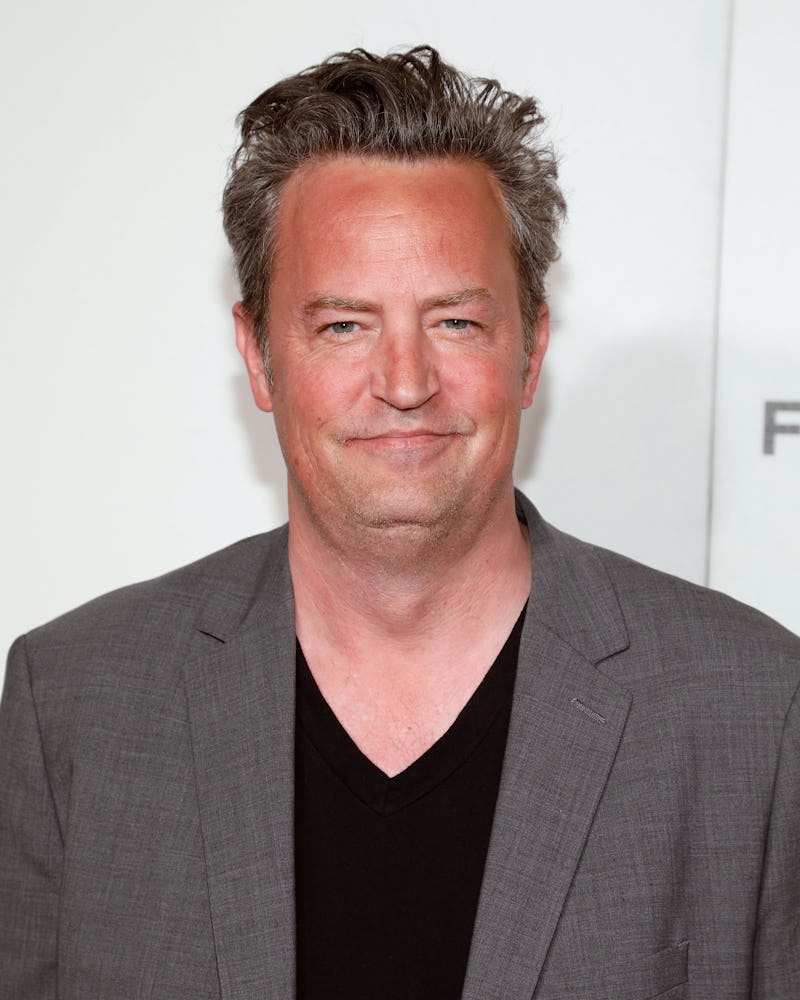 Taylor Hill/Getty Images Entertainment/Getty Images
The Friends reunion special is one huge step closer to completion. On Friday, April 9, Matthew Perry posted a photo from the Friends reunion set on Instagram, showing himself in a makeup chair, according to Deadline. The caption teased that the classic sitcom cast had at last reunited to film the special episode. "Seconds before eating a makeup brush," Perry wrote. "Not to mention reuniting with my Friends."
Perry quickly deleted the post, but not before many fans noted the capital "F" in friends, further confirming the picture was taken while filming the reunion. While it seems the actor might have shared too much information too soon, his co-star David Schwimmer had already revealed during his April 2 virtual appearance on The Graham Norton Show that he was on his way to Los Angeles to film the special. Schwimmer told the host they'd be shooting the following week and that it would be his first time seeing his former colleagues together "in many years." The entire main cast from the original sitcom is expected to participate, including Perry, Schwimmer, Jennifer Aniston, Courteney Cox, Lisa Kudrow, and Matt LeBlanc.
The Friends cast previously announced a reunion episode would be filmed in February 2020. However, the project was delayed after the COVID-9 pandemic halted film and television production, per Deadline. The series was meant to launch on May 27 along with the HBO Max streaming service, which is currently home to all 10 original seasons of the show.
Following Perry's now-deleted behind-the-scenes photo, the official Friends Instagram confirmed the reunion had finally wrapped filming on Saturday, posting a photo from set and writing: "Could we BE anymore excited!? Friends: The Reunion is coming to @hbomax. #friendsreunion." Other details about the special have been kept under wraps, though. Greg Grande, the show's set designer, posted a photo of the show's iconic New York apartment on Instagram, but that post was taken down as well, according to Deadline.
In April 2020, HBO Max shared preliminary details about the Friends reunion, sharing in a statement that the stars would revisit the set, reflect on behind-the-scenes footage, and discuss their time on the show. The streaming giant was also sure to clarify the actors won't be portraying their characters or filming new storylines. "In order to avoid any misunderstanding about what this special is, we want to make it very clear that this is not a new, original episode of the series," HBO Max wrote. "The cast will be appearing as themselves, not as their beloved characters."