Meghan & Harry's Photographer Wants To Take Your Picture
Misan Harriman and Disney have teamed up to launch a special project that will capture the power of friendship.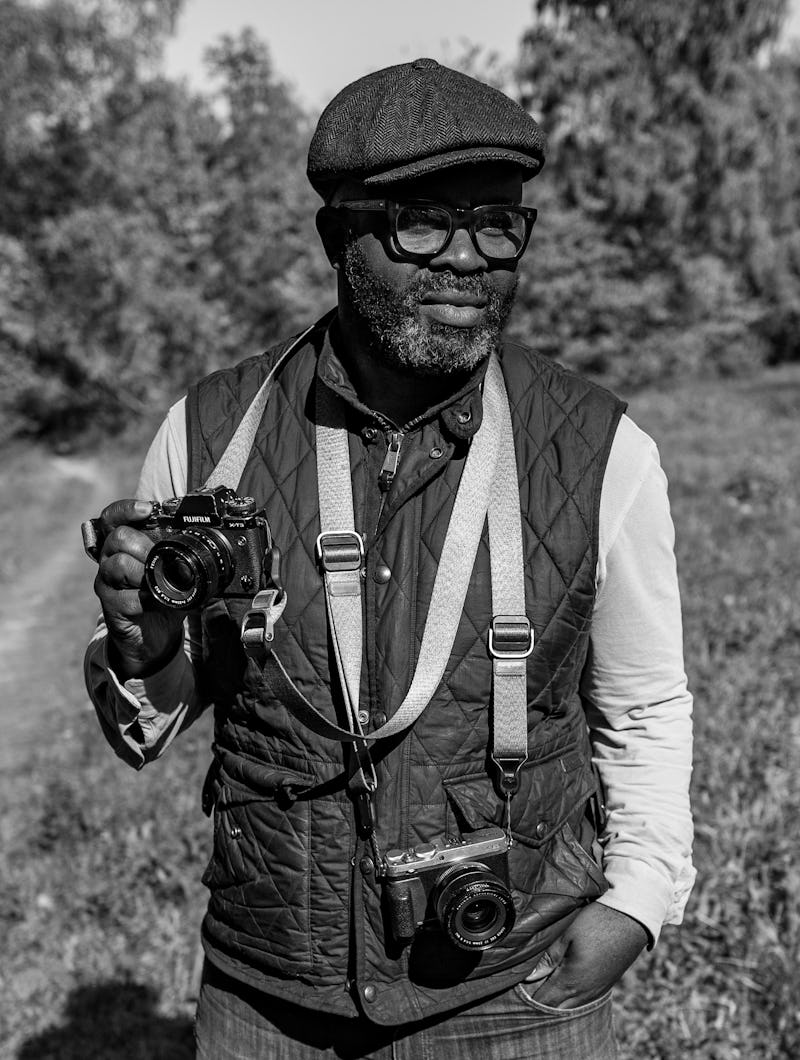 Disney
The photographer behind Prince Harry and Meghan Markle's pregnancy announcement earlier this year is heading up a new project, this time for Disney. In an exclusive photo series and virtual exhibition, Misan Harriman will capture the power of friendship to mark International Friendship Day on July 30.
Inspired by the "sensational six" – Mickey Mouse, Minnie Mouse, Donald Duck, Daisy Duck, Pluto, and Goofy – Harriman is looking for stories that "demonstrate the power of human connection".
Members of the public are encouraged to share their stories for a chance to be photographed by Harriman, and to be a part of this magical series.
If you want to take part, you can submit your tale of friendship via the What We Seee (WWS) platform here by June 18, 2021. WWS plan to choose 10 submissions, and each group or pair of friends will have their portrait taken by Harriman, either at an in-person or virtual shoot.
"The past year, more so than ever, has demonstrated the unique power that friendship has to bring people from all walks of life together," Harriman said in a press statement sent to Bustle. "Teaming up with Disney to tell stories of friendship is a total honour and true pleasure. I look forward to shining a light on the wonder that is human connection."
"Misan Harriman is an expert in finding the humanity in every photograph he captures," notes Tasia Filippatos, senior vice president of consumer products commercialisation EMEA at Disney. "His artistry and vision will bring a unique perspective to this project, which celebrates friendship, and raises awareness for the charities we work with."
Harriman's series, titled "Mickey & Friends: The Power of Friendship", will also support Disney's non-profit partners including MediCinema, capturing the "real-life tales of friendship amongst hospital and health workers, and the public who regularly volunteer for the organisation, as well as others across Europe."
Correction: A previous version of this story misreported the exhibition's content, which will not include Harriman's impactful photography from the Black Lives Matter protests in 2020 or his works with celebrity figures including Julia Roberts, Cate Blanchett, and Rihanna. It has been updated accordingly.
This article was originally published on