Molly Ringwald Turned Down Pretty Woman Due To An Early Script's Ick Factor
"I didn't really like the story."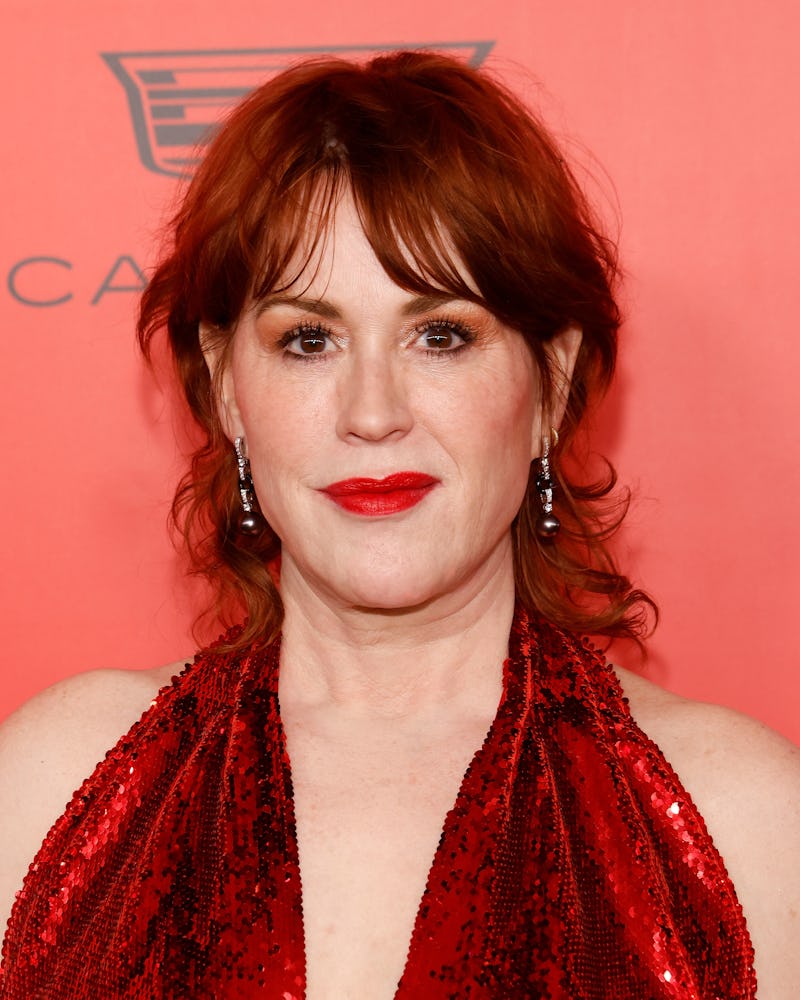 Taylor Hill/FilmMagic/Getty Images
Though 1990's Pretty Woman launched Julia Roberts into superstardom, another famous redhead almost snagged the part. After earning acclaim in such '80s teen classics as The Breakfast Club, Pretty in Pink, and Sixteen Candles, Molly Ringwald wanted to take on grittier roles. She found difficulty shedding her idealized "girl next door" persona and was rejected from lead roles in Working Girl and Silence of the Lambs in her early 20s. Still, when the actor read an early Pretty Woman script, she's the one who said no to playing now-iconic sex worker Vivian Ward.
"Julia Roberts was wonderful in it, but I didn't really like the story," Ringwald explained to The Guardian in an interview published on April 24. "Even then, I felt like there was something icky about it."
She previously revealed in an April 2012 Reddit "Ask Me Anything" that she didn't recall officially rejecting a Pretty Woman offer, though. "I think I saw an early draft and it was called $3,000," Ringwald wrote, at the time. "I don't specifically remember turning it down. The script was okay but I gotta say, Julia Roberts is what makes that movie. It was her part. Every actor hopes for a part that lets them shine like that."
The Riverdale actor's AMA response sheds light on her more recent comments about the rom-com's ick factor. Originally titled 3,000 — a reference to the amount of money wealthy businessman Edward Lewis (Richard Gere) paid Vivian to be his escort for the week — the film's original script was a far cry from the modern-day Cinderella story that hit theaters in March 1990. Screenwriter J.F. Lawton first conceived Pretty Woman as a dark, gritty drama about the dangers facing Hollywood sex workers, drawing inspiration from 1973's The Last Detail and 1987's Wall Street.
There was no happily ever after for Vivian and Edward, either. Describing the movie's original ending in a 2019 Variety Actors on Actors conversation with Patricia Arquette, Roberts explained that Gere's character "threw [Vivian] out of the car, threw the money on top of her, as memory serves, and just drove away, leaving her in some dirty alley."
After landing the role, Roberts lost her job three days later when the original production company, Vestron Pictures, folded. Disney later bought the film rights, and new director Garry Marshall agreed to meet with Roberts. "He's a great human being, he felt it would only be fair to meet me, since I had this job for three days and lost it," she told Arquette, who also auditioned to play Vivian in the "gritty" 3,000 version. "And they changed the whole thing. And it became more something that is in my wheelhouse."
Even now, Roberts isn't sure she could have pulled off the original script. "I couldn't do it then. I couldn't do it now," she told Arquette. "Thank God it fell apart. Even in Pretty Woman, if I had to be in a slip, I'd be covered in hives."
It all ultimately worked out, and as Ringwald intimated herself, casting anyone other than Roberts could've been a big mistake. Big. Huge.