Naya Rivera & Jessica Walter Were Left Out Of The Oscars 'In Memoriam' & Fans Noticed
Other stars were also missing from the tribute.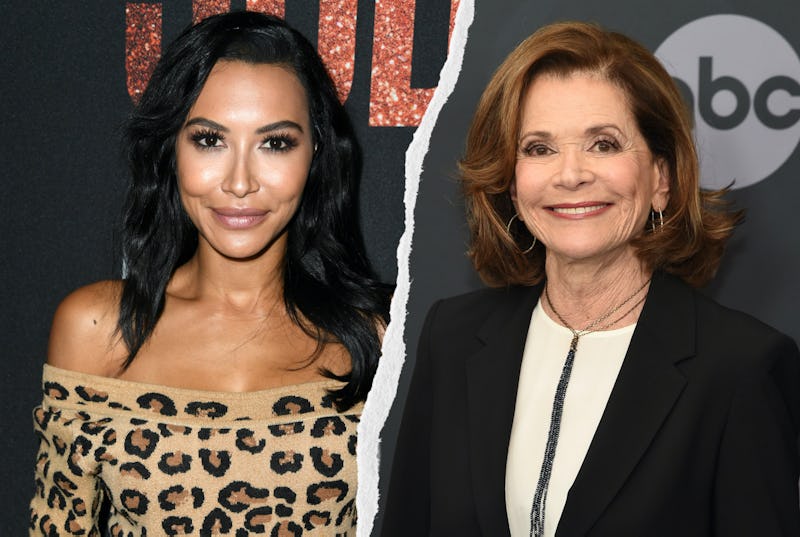 Another awards show, another "in memoriam" tribute that totally missed the mark. The Academy Awards aired their annual tribute for the stars we've lost this year toward the end of the show on Sunday, April 25. But much like every year, fans were quick to notice that many recently deceased celebrities were missing from the montage, including Glee's Naya Rivera and Arrested Development's Jessica Walter.
"Who the f*ck am I fighting at the academy for excluding Naya Rivera during the Oscars in memoriam today???" Twitter user Riley Matthews wrote upon realizing that the actor was noticeably absent from the tribute. "Jessica Walter was omitted from the In Memoriam montage at the #Oscars," Geoffrey Moore tweeted. "I am outraged." Inevitably, several other viewers took to Twitter to express their frustration and point out many other beloved celebrities who died this past year and were also excluded from the "in memoriam" segment.
Despite the outrage, some viewers defended the Academy, tweeting that Rivera and Walter were not included in the tribute because they were mainly known for their TV roles. "They don't put TV stars in the In Memoriam people," someone tweeted upon seeing the backlash. "Sad & RIP but this wasn't the Emmys," Paul J. Coyne tweeted regarding Rivera's omission from the segment. "But Jessica Walter was a snub," they added.
Walter, as some fans on Twitter noted, had an extensive career in TV and film that spanned decades. Despite being best known for her role as Lucille Bluth in Arrested Development, she made her film debut in 1964's Lilith and went on to star in the critically acclaimed films Grand Prix and The Group in 1966. On March 24, 2021, Walter passed away in her home at 80 years old while sleeping. No cause of death has been revealed.
In July 2020, Rivera went missing while boating with her 4-year-old son Josey on Lake Piru in Ventura County, California. Six days after her disappearance, her body was recovered. At the time, the county sheriff suggested that her death was caused by underwater brush and debris and that she may have gotten caught on something or stuck in a strong current. She was 33 years old when she died.
While Rivera and Walter's absence from the tribute was heartbreaking for fans, many viewers felt the segment didn't adequately honor anyone. "The in memoriam was completely disrespectful for the speed at which it cycled through the names of people who devoted their lives to the film and TV sector," someone tweeted. Several other viewers agreed that the tribute went way too fast. "Didn't give me more than a second on most of the names," another person wrote. "Have a little respect #Oscars."