Keith Raniere Was Sentenced To 120 Years In Prison For NXIVM Crimes
He was convicted on charges including sex trafficking and conspiracy in 2019.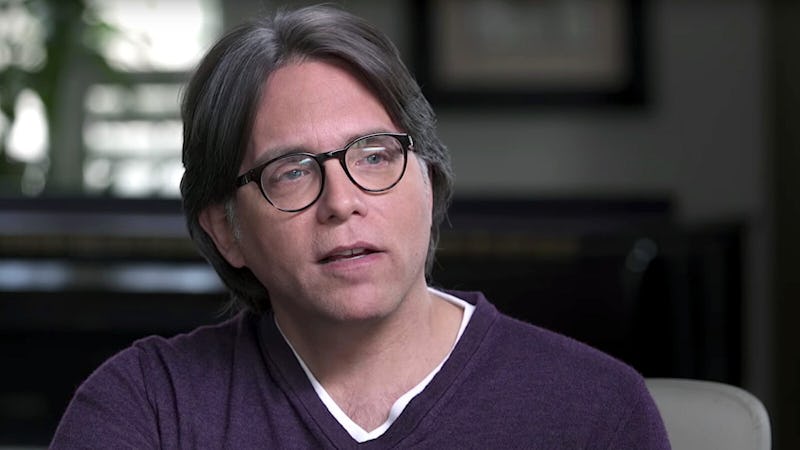 YouTube
In March 2018, Mexican federal agents arrested NXIVM leader Keith Raniere in Puerto Vallarta, where several members of the group were about to embark on a "recommitment ceremony," understood to mean group sex with the charismatic leader. Instead, Raniere was extradited back to the United States, where he would eventually face trial on federal charges of child sex trafficking and conspiracy. The story of the rise and fall of NXIVM and the self-help guru who helmed it is captured in HBO's The Vow, which premiered its second part in October 2022.
The sentencing phase of Raniere's trial, initially scheduled for 2019, was beset with at least three delays, several of which were due to the COVID-19 pandemic, which has prevented Raniere from meeting with his lawyers and from being able to appear in open court. The case against him, meanwhile, wasn't at a complete standstill, however. In August 2020, a federal judge denied Raniere's request for a new trial, comprehensively declaring that Raniere failed to demonstrate any of the testimony made against him in the initial trial was false.
But finally, there was some movement toward justice, at least in the criminal proceedings against Raniere. In August 2020, a federal judge rescheduled sentencing again, this time to be held on Oct. 27, 2020 in a courtroom that had been closed since March due to the pandemic. He faced anywhere from 15 years to life in prison.
On Oct. 27, 2020, Raniere was sentenced to 120 years in prison. In an interview with NBC weeks earlier, he asserted his innocence and revealed plans to appeal his conviction. "Yes, I am innocent," Raniere told Dateline. "And although this is a horrible tragedy with many, many people being hurt, I think the main thrust of this has been the oppression but really a different issue, which is hard for me to express. There is a horrible injustice here. And whether you think I'm the devil or not, the justice process has to be examined."
Elsewhere in the interview, he accused the prosecutors of misconduct, tampering with evidence, and "scar[ing] away witnesses" that could have supported his defense.
In May 2022, Raniere's attorney presented their argument in front of the U.S. Court of Appeals for the Second Circuit, alleging sixth amendment violations, as well as a claim that U.S. District Judge Nicholas Garaufis supposedly misled the jury with his definition of a commercial sex act. As of October 2022, the court's decision remains pending.
The Vow, Part 2 also includes audio of phone interviews with Raniere from behind bars at the Metropolitan Detention Center in Brooklyn. However, the NXIVM founder was transferred to Arizona's U.S. Penitentiary Tucson in January 2021.
Since then, his time in Tucson hasn't been without incident. Raniere sued the prison on May 6, for example, alleging that officials cut short his phone calls with attorneys while also preventing him from meeting with a supporter. Then, in September, his attorneys filed a lawsuit against the Justice Department and the Bureau of Prisons on the grounds that a fellow prisoner allegedly attacked Raniere who, they say, was wrongfully punished for the incident.
This article was originally published on