RHOSLC Star Jen Shah Was Arrested & Could Face 30 Years In Prison
Her "first assistant" is also facing charges.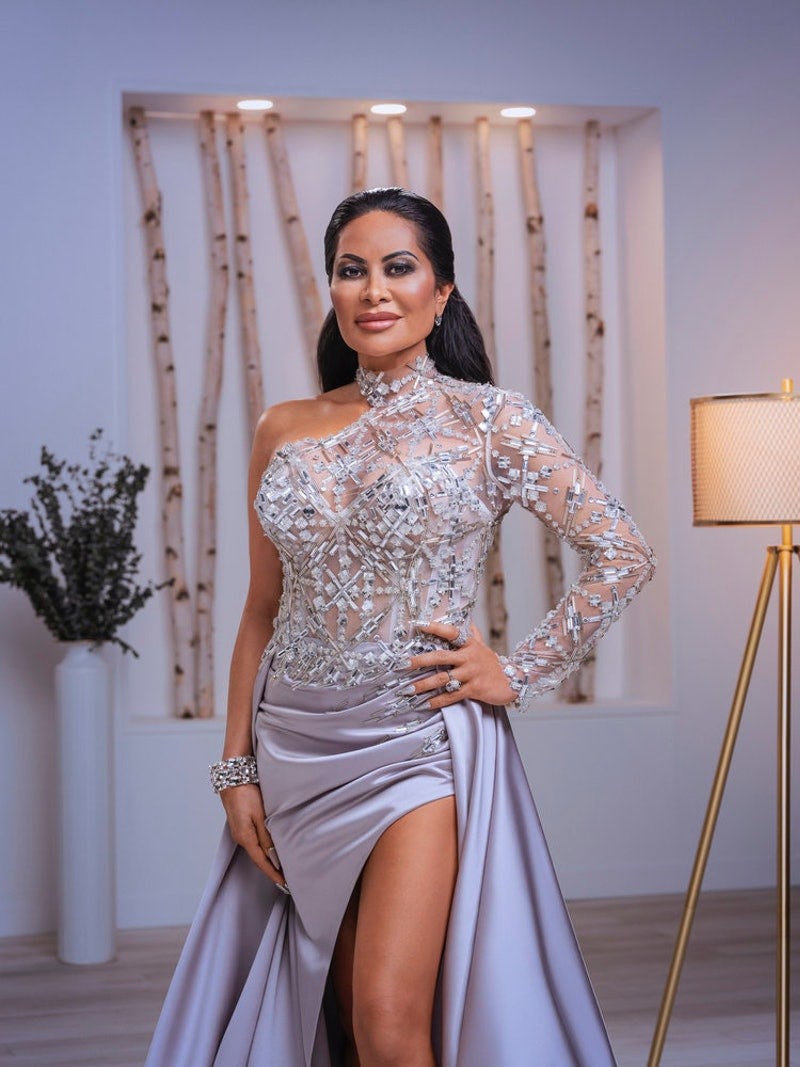 Chad Kirkland/Bravo
Over the course of Real Housewives of Salt Lake City Season 1, Jen Shah became known as the Utah socialite who threw extravagant chalet parties, employed multiple personal assistants, and took her friends on private shopping sprees when they needed to kiss and make up. But according to recent developments, it seems there might be a hitch to Shah's lavish lifestyle.
On Tuesday, March 30, Shah was arrested in Salt Lake City for charges stemming from a Manhattan federal court. NBC reported the Bravo reality star is "facing federal charges of conspiracy to commit wire fraud and money laundering in connection with a purported long-running telemarketing scam." Her "first assistant," Stuart Smith, was also indicted.
The New York Police Department alleged Shah and Smith were involved in a nine-year scheme that lasted until March 2021 and resulted in "hundreds" of victims, many over 55. The charges reflect allegations that Shah and Smith would generate lists of potential targets for the scheme and sell the information to telemarketing companies, which would then allegedly attempt to sell services to the victims. As part of the alleged arrangement, Shah and Smith would collect a share of the profits. The Salt Lake City Tribune, which obtained the court documents, reported that Shah and Stuart allegedly "undertook significant efforts to conceal their roles" by using third-party names, using encrypted messaging, encouraging participants to use offshore bank accounts, and by making "numerous cash withdrawals structured to avoid currency transaction reporting requirements."
Along with the news, Manhattan U.S. Attorney Audrey Strauss stated:
"Jennifer Shah, who portrays herself as a wealthy and successful businessperson on 'reality' television, and Stuart Smith, who is portrayed as Shah's 'first assistant,' allegedly generated and sold 'lead lists' of innocent individuals for other members of their scheme to repeatedly scam. In actual reality and as alleged, the so-called business opportunities pushed on the victims by Shah, Smith, and their co-conspirators were just fraudulent schemes, motivated by greed, to steal victims' money."
Shah's arrest comes after the Real Housewives Season 1 finale, in which she attempted to explain her job. "My background is in direct response marketing for about 20 years, so our company does advertising. We have a platform that helps people acquire customers, so when you're shopping online or on the Internet, and something pops, we have the algorithm behind why you're getting served that ad," she explained, much to the confusion of viewers and her fellow housewives. RHOSLC Season 2 started filming in February 2021, which means there's a possibility fans could see Shah's arrest play out on television.
If found guilty, Shah could be sentenced to a maximum of 30 years in federal prison for the fraud conspiracy charge and a maximum of 20 years for the conspiracy to commit money laundering charge.