Renee From Pressure Cooker Has Worked With Athletes, Real Housewives, & An Oscar Winner
Here's everything to know about the celebrity chef.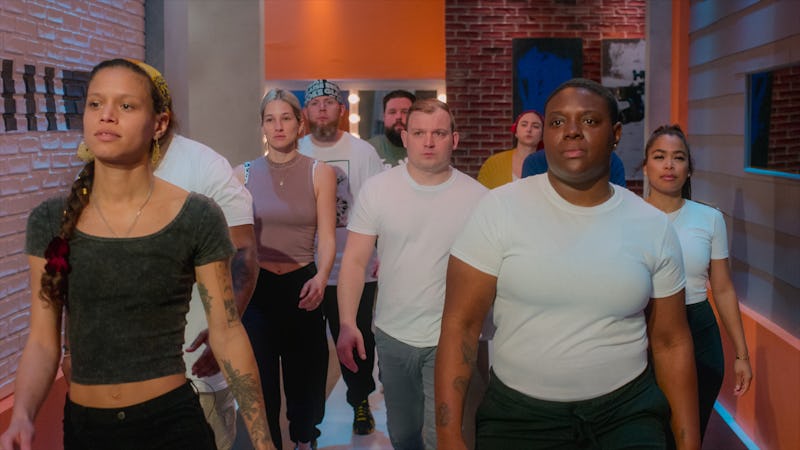 Netflix
Netflix's Pressure Cooker brings together 11 professional chefs who must live and compete against each other, all while serving as peer judges for each other's culinary creations. Contestants include executive chefs, cooking show alums, private chefs, and caterers — and among them, Renee Blackman may have the most star-studded clientele.
"I am a personal chef and caterer to some of your favorite stars," Renee says in her introduction to the show, which dropped Jan 6. As early as Episode 1, Renee's culinary skills prove that she's a player to watch out for. Between appearances on Chopped, Kitchen Crash, Real Housewives (more on that later), and, now, Pressure Cooker, her own star is rising, too. And the stars she's worked with would likely agree.
NFL star Odell Beckham Jr. is one of them, for starters. In 2018, the football player opened up to the New York Post about how Renee encouraged him to eat healthier — sneaking in veggies or covering them in homemade hot sauce. "She's like a chameleon," Beckham told the outlet. "She can adapt to what I like and what I don't like."
Beckham's dislikes famously include plain H2O, but Renee found a compromise in coconut water to keep the athlete hydrated. "I buy it by the caseload," she said. Renee also opened up about new ways she helped expand Beckham's palate. "Initially, when I came in, he said, 'I don't like salmon, I don't like fish,'" Renee recalled. "Now, I have him eating salmon and swordfish." She'd also make him an alfredo pasta topped with multiple sources of protein, like chicken, shrimp, lobster, and sausage.
Renee's cooking skills have even been featured on The Real Housewives of New Jersey, where she prepared a meal at Margaret Josephs' house.
According to Renee's booking website, NFL and Real Housewives stars are just the beginning of Renee's resume. A complete list of Renee's notable clientele includes Jared Leto, Kevin Durant, and Chanel Iman, to name just a few more familiar names.
It seems likely that Renee's list of clients will only continue to grow, especially after her work on Pressure Cooker. The star chef's Instagram features several snaps of her boarding a private plane — presumably en route to prepare something delicious. "Keep me on speed dial!" she wrote in one post. "I'm going wherever you need me!!!"