Barbie's Ryan Gosling Addresses "Hypocritical" Ken Backlash
"His story must be told."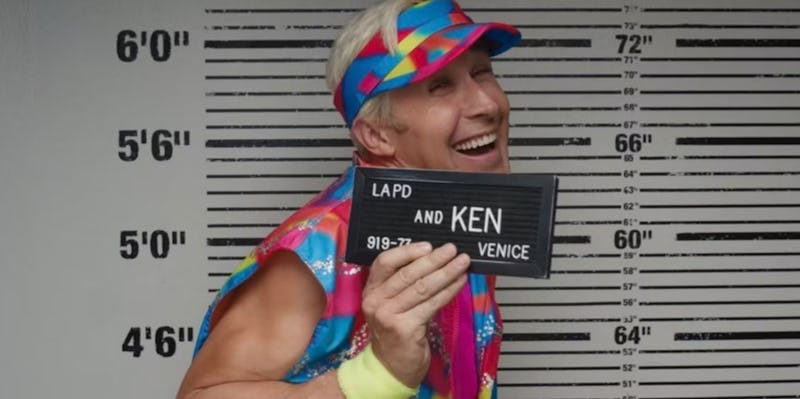 Warner Bros. Pictures
Greta Gerwig's live-action Barbie is poised to become one of the biggest releases of the year and will see lead stars Margot Robbie and Ryan Gosling take on the plastic-fantastic roles of Barbie and Ken, respectively. Although the film's all-star cast — which also includes the likes of Ncuti Gatwa, Will Ferrell, and Issa Rae — has only heightened anticipation among fans, many on social media previously voiced concerns over Gosling's casting, with some claiming he was "too old" for the role. Now, speaking ahead of Barbie's much-anticipated release, the actor has addressed the backlash regarding his portrayal of the iconic doll.
During an interview with GQ, the Drive star made clear that there are "many other Kens to play with" if any fans "don't want to play with my Ken." He continued: "It is funny… this kind of clutching-your-pearls idea of, like, #notmyken. Like you ever thought about Ken before this? But suddenly, it's like, 'No, we've cared about Ken this whole time.' No, you didn't. You never did."
Gosling went on to say that even "Barbie never f***** with Ken," adding: "If you really cared about Ken, you would know nobody cared about Ken. So your hypocrisy is exposed. This is why his story must be told."
The La La Land star previously revealed that watching his daughters and partner Eva Mendes playing with Barbie and Ken dolls is what inspired him to take on the role. "I did see him [Ken], like, face down in the mud outside one day, next to a squished lemon and it was like, 'This guy's story does need to be told,' you know?" he said in July 2022 during an appearance on The Tonight Show Starring Jimmy Fallon.
Fans got their first official glimpse at Gosling as Ken back in June 2022, shortly before the actor amused (and confused) fans by revealing that he has found his "Ken-ergy."
"Ken's got no money, he's got no job, he's got no car, he's got no house," he told Entertainment Tonight at the time. "You know, he's going through some stuff ... I have that Ken-ergy, that you can feel, obviously. I still feel like the Ken-ergy is alive. You know what I mean, no?"
This article was originally published on