Scarlett Johansson Felt "Hopeless" After Missing Out On Oscar-Winning Film
"It was sort of the straw that broke the camel's back."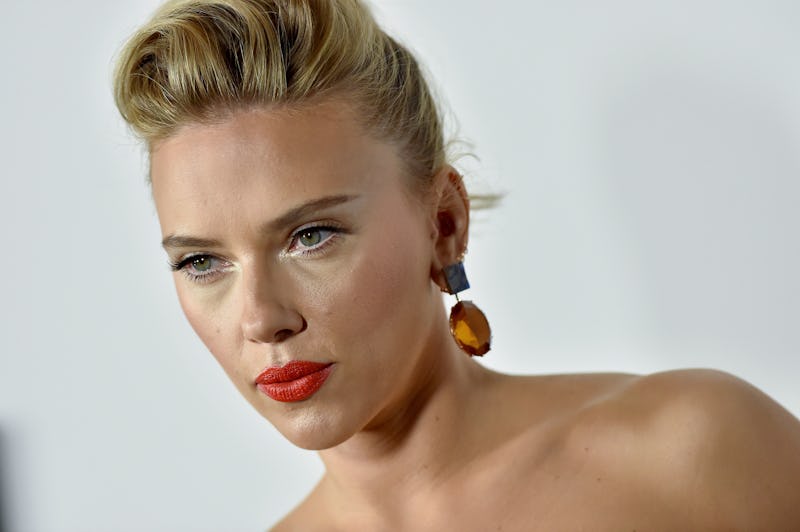 Axelle/Bauer-Griffin/FilmMagic/Getty Images
With acclaimed performances in the likes of Lost in Translation, Marriage Story, Her, and her role as Natasha Romanoff in the Marvel Cinematic Universe (MCU), Scarlett Johansson's career is deemed a Hollywood success story. However, in a recent interview, the actor revealed that she was once left feeling "hopeless" after missing out on a major Oscar-nominated film.
Speaking to Variety, Johansson disclosed that after being "turned down" for Iron Man 2, she also lost out on the role of Dr. Ryan Stone in Alfonso Cuarón's sci-fi thriller Gravity, which left her questioning her position in the movie industry.
"I had wanted that role so much. It was sort of the straw that broke the camel's back," Johansson shared. "I felt really frustrated and hopeless. Like, 'Am I doing the right job?' The work I was being offered felt deeply unfulfilling. I think I was offered every Marilyn Monroe script ever. I was like, 'Is this the end of the road creatively?'"
Sandra Bullock ultimately secured the lead role opposite George Clooney in 2013's Gravity, which follows the story of two U.S. astronauts who attempt to return to planet Earth after their space shuttle malfunctions. Bullock's portrayal of Dr. Ryan Stone earned her a nomination for Actress in a Leading Role at the 2014 Oscars. However, The Blind Side star lost out to fellow nominee Cate Blanchett, who took home the award for her performance in Blue Jasmine.
As mentioned, Johansson also missed out on the role of Natasha Romanoff (aka Black Widow) in 2010's Iron Man 2 during the initial casting process. However, when Emily Blunt was forced to drop out of the film due to a "contractual obligation," Johansson was eventually cast in the cinematic force that is the MCU.
"That movie wasn't going to move the needle forward in terms of how my character was written," Johansson explained to Variety. "But there was potential for what it could be — a potential for growth in subsequent films."
Continuing her work in the Marvel universe, Johansson went on to star in 2012's The Avengers, 2014's Captain America: The Winter Soldier, 2015's Avengers: Age of Ultron, 2016's Captain America: Civil War, 2018's Avengers: Infinity War, 2019's Captain Marvel, 2019's Avengers: Endgame, and 2021's Black Widow.