Looking To Read The Shadow and Bone Books? Here's Where To Start
A quick guide to navigating Leigh Bardugo's expansive Grishaverse.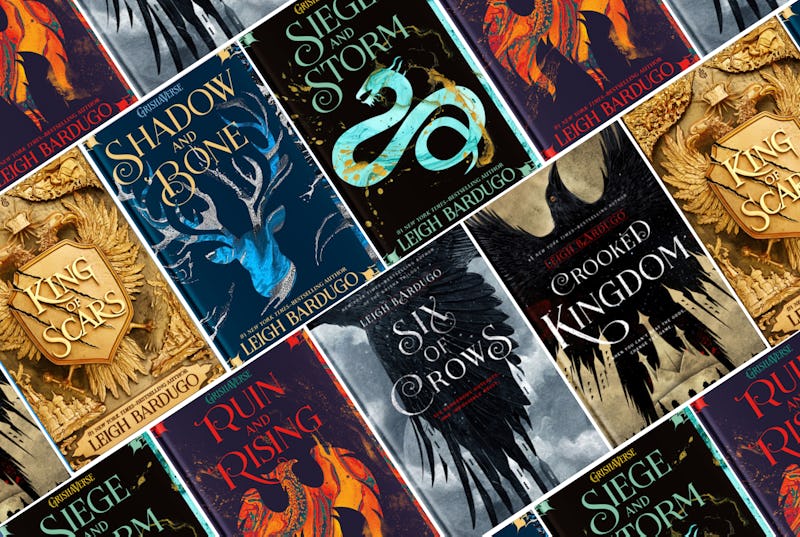 Courtesy
If you're not familiar with Leigh Bardugo and her absolutely sprawling Grishaverse, there's never been a better time to dive in. Netflix's Shadow and Bone, based on Bardugo's Shadow and Bone and Six of Crows series, weaves together two sets of storylines and characters — and it just brushes the surface of the author's fictional world. But the Grishaverse be a lot to take in if you're unfamiliar (and if you start with the wrong book, it might be confusing — not to mention filled with spoilers for previous novels).
In sum, the Grishaverse comprises one trilogy (the Shadow and Bone series), two duologies (the Six of Crows and King of Scars sets) — as well as a number of miscellaneous supplemental books, which can be read at any time. And that likely won't be all: although Leigh Bardugo has said that she's taking a break from her famed fantasy world, she's left the door open to return. As the author recently told Bustle, "I will admit there are Grishaverse stories I really want to tell, there's a very big door open at the end of Rule of Wolves, but there are a lot of other characters who I found very fascinating, who stepped onto the page in this book and that I would love to see get more developed stories of their own."
So here's the exact defining order of the series, set forth by the author herself, and a brief idea of what each series covers. No major spoilers, but if you'd rather not know anything, be sure to read the full books first.
We only include products that have been independently selected by Bustle's editorial team. However, we may receive a portion of sales if you purchase a product through a link in this article.