ITV's Six Four Is Based On A Best-Selling Japanese Mystery Novel
It's the latest offering to be hosted on new platform ITV X.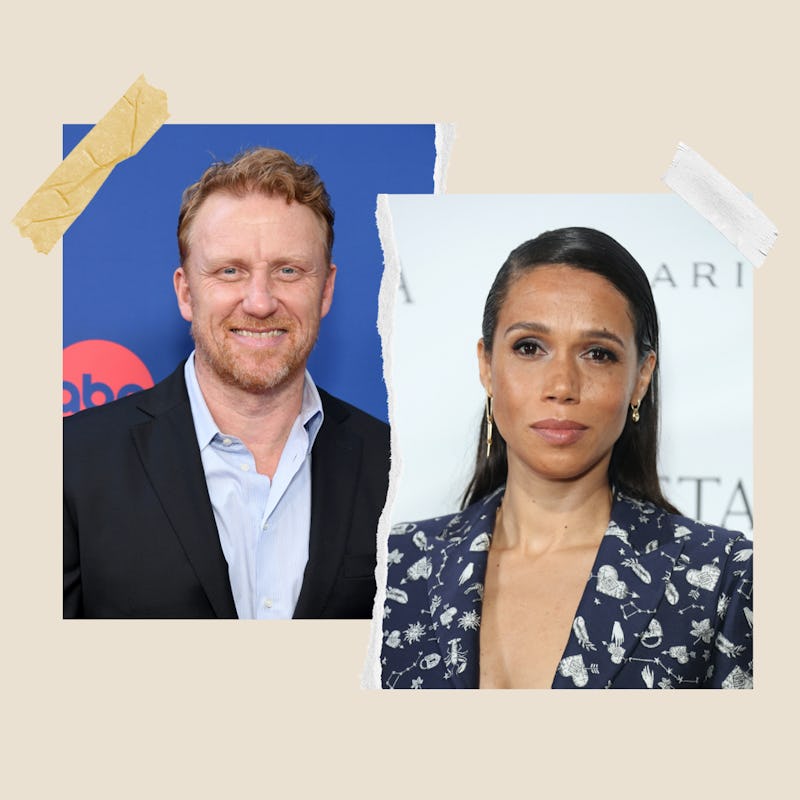 Getty Images
Crime thriller fans everywhere will be very pleased to hear that ITV has announced the commission of Six Four, a new four-part detective drama starring Grey's Anatomy's Kevin McKidd and Boiling Point's Vinette Robinson. Created by BAFTA Scotland award-winning screenwriter Gregory Burke, the series is an English adaptation of Japanese mystery writer Hideo Yokoyama's novel of the same name. Set to premiere on the broadcaster's new streaming platform, ITV X, here's everything you need to know about Six Four and what you can expect from the series.
Six Four Plot
Police detective Chris O'Neill (McKidd) is given staggering evidence about a cold case involving a missing local girl, Julie Mackie. This breakthrough comes after his own teenage daughter has been declared missing. A journalist informs Chris of the mistakes formerly made during the investigation into Julie's disappearance, where "a series of undeniable errors, corruption, and unbridled ambition" were undertaken, as the official synopsis reads.
Meanwhile, Chris' wife Michelle (Robinson) takes on the search of their daughter herself, believing the police aren't doing enough. As a former undercover officer, Michelle uses the skills she trained for to her advantage, and follows "a trail of clues into the criminal underworld she previously escaped from, where vice and extortion had the power to reach the top of the political establishment."
Speaking of, as this all unfolds the Justice Minister's daughter is also kidnapped, just as he's about to secure political victory. Her abduction bears a "striking resemblance" to that of Julie Mackie, making it all the more vital for Chris and Michelle to discover who's behind the kidnappings.
Six Four Cast
Grey's Anatomy's Kevin McKidd takes on the main role of police detective Chris O'Neill, alongside Boiling Point's Vinette Robinson as Michelle. Speaking about the project, McKidd expressed to ITV how he could "never take for granted the privilege of being an actor and the chance to become characters like Chris." Describing Burke's scripts as "real page-turners" and the show as a "compelling thriller", McKidd said he is "delighted" to be filming in his home country of Scotland, and to be working with Robinson.
Six Four will also feature Fantastic Beast's Richard Coyle, The Bay's James Cosmo, The Irregular's Alex Ferns, and The Long Call's Iona Anderson. Newcomers Andrew O'Neill and Nilani Chetty will also star.
Six Four's Release Date
Filming has only just commenced in Scotland, so a release date for Six Four is pretty far off. However, ITV have confirmed that the thriller will premiere on the its new streaming service, ITV X. Described as the "UK's first integrated advertising and subscription funded platform," ITV X will provide viewers the choice to watch content for free with ads, or pay a subscription for an ad-free experience with additional access to other services like BritBox.
Six Four will be among the many new shows to premiere on ITV X first, before being broadcast on telly months later.