Succession Season 4 Could Be The Show's Last
"There's going to be a very definite moment when that story is over."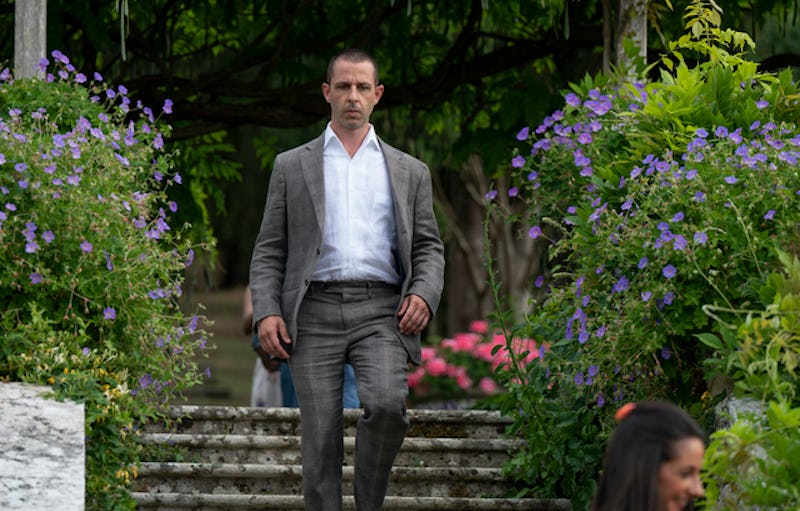 Graeme Hunter/HBO
The Roy family war wages on. On Oct. 26, HBO renewed Succession for a fourth season. "Witheach season of Succession, [showrunner] Jesse Armstrong has continued to surpass our wildest expectations, pulling us deeper into the Roy family's inner sanctum with indelible wit, humanity, and precision," Francesca Orsi, HBO's executive vice president of programming, said in a statement per The Wrap. "This season is undoubtedly no exception, and we couldn't be more excited for all that's in store in this next season ahead."
The announcement doesn't come as a surprise: Succession has continued to attract high ratings and critical acclaim. According to Deadline, its Season 3 premiere drew in 1.4 million viewers across all platforms, marking a 13% increase in viewership from its Season 2 premiere. The show's writers have also made no secret of the fact that they're already plotting out Season 4. However, conversations have now turned to when and how the series will end. "I think the maximum would be five seasons, but possibly more like four," writer and executive producer Georgia Pritchett told The Sunday Times of Succession's future in June. "At this point [showrunner Jesse Armstrong] is saying only one more [season]. But that happens every time. We've got a good end in sight."
Speaking to The New Statesman in September, Armstrong said that "there's going to be a very definite moment when [the] story is over." However, he told Variety in October that he hadn't yet reached that point. "I don't want to say. I don't have a good definitive answer to that," he said when asked when the show might end. "All I know is there's a promise in the "Succession" title, and it can't go on forever." He added that he has some idea of how he wants to conclude the series, but that it could change. "It's important for me, I think, as a showrunner to have a pitch for my fellow collaborators, especially the writers. But it's not immutable. That's up for discussion."
Succession star Brian Cox, who plays patriarch Logan Roy, echoed Pritchett and Armstrong in an October interview with British GQ: "I would say possibly two more [seasons] and then I think we're done. But it just depends and may just be only one more [season]. It depends what the writers feel. I know they've got an endgame."
Sarah Snook, who plays Shiv Roy, seems to have a less clear idea about what's to come than her co-star. "[Season 4 is] not something we've discussed. I mean, there's a part of me that would love to know, and also a part of me that like, I actually really enjoy getting to know things, you know, sort of as the audience, in the episodic nature," she told Digital Spy in October.
A premiere date for Succession Season 4 has not been announced, but fans might be able to expect it sometime in 2022 if the series returns to its usual schedule. The first two seasons of premiered in the summers of 2018 and 2019, while the third was pushed back to fall 2021 due to complications caused by the pandemic.
Regardless, it sounds like we can count on at least one more season to watch the Roy empire crumble — and the cracks are already beginning to show. Tom (Matthew Macfadyen) and Greg (Nicholas Braun) are potentially facing prison time, Roman (Kieran Culkin) continues to prove too volatile and irresponsible to be trusted, and Shiv remains stifled by her own misguided ambition, constantly butting heads with her infamously brutal father. Plus, there will be fall out to deal with from whatever Kendall's fate is in the Season 3 finale. The once impenetrable Roy family is weakening by the minute, and only time will tell who's still standing in Season 4.
This article was originally published on