'The Mandalorian' Season 3 Is The Best Reason To Subscribe To Disney+
Get all caught up before you accidentally stumble upon spoilers.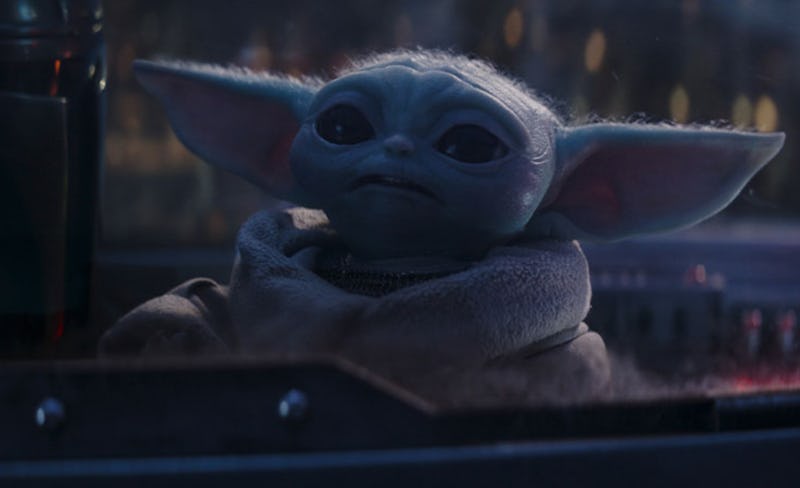 We only recommend products we love and that we think you will, too. We may receive a portion of sales from products purchased from this article, which was written by our Branded team.
If you've been meaning to watch The Mandalorian on Disney+ and just keep forgetting to get around to it, this is your sign to hop onto the streaming platform and catch up on everything you've missed as quickly as you possibly can, whether you're a few episodes behind or totally new to the franchise. It's only a matter of time before the entire internet is buzzing about Season 3, streaming March 1 on Disney+, which means you're at risk for stumbling upon spoilers before you get the chance to see it for yourself.
The Mandalorian Season 3 continues the journey of Din Djarin, a former lone bounty hunter who has reunited with Grogu as the New Republic attempts to direct the galaxy in a new direction, leaving its dark history in the past. Old allies and new enemies await the Mandalorian as the journey continues, and it's all available to stream exclusively on Disney+. And judging by the official trailer — which you can check out below — it's probably safe to assume your newsfeed will be full of all kinds of Pedro Pascal content in the coming weeks. Who would want to be out of the loop with that?
Once you've finished up Seasons 1 and 2 of The Mandalorian, there's another key part of the story waiting for you before you can dive into the newest season. Disney+ is also home to The Book of Boba Fett, a surprise series which follows legendary bounty hunter Boba Fett on an adventure through the underworld of the Galaxy and is massively important to the story arc of The Mandalorian Season 3. Subscribe now to the streaming platform and experience all of the incredible Star Wars content it has to offer.
Want more Disney? Sign up for Disney+ now so you don't miss a moment — or sign up for the Disney+, Hulu, and ESPN+ bundle for $12.99/month with ads, or $19.99/month without ads.