Sydney Sweeney Had To Prove She Was "Right" For The White Lotus
"I've shocked people by the choices that I make with my characters."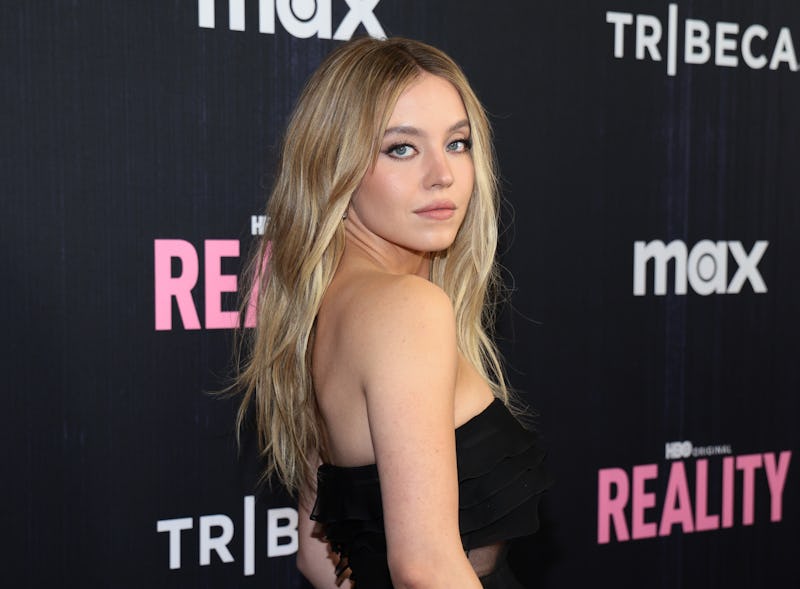 Dimitrios Kambouris/Getty Images Entertainment/Getty Images
With an ever-growing resume and now two Emmy nominations, Sydney Sweeney has been clear about wanting new challenges as an actor. Her role as troubled teen Cassie Howard on HBO's Euphoria brought her a new level of success when the buzzy drama series premiered in 2019, but it hasn't always made it easier for her to book the diverse projects she wants. In fact, it might have even held her back when she first tried to get hired for The White Lotus.
Sweeney shared the double-edged sword of being on such a high-profile show during a recent Variety interview. "I could get offered roles that are similar to the ones that I've played," she said, "but the ones that are different, the ones that surprise people that I do, are the ones that I usually have to fight for."
One such fight came before she got to play the entitled and unimpressed college student Olivia Mossbacher on what became yet another hit HBO series, The White Lotus. "They didn't think that I was right for White Lotus, because I did Euphoria," Sweeney said. "So I put myself on tape, I auditioned for White Lotus just like everybody else and had a call back like everybody else."
Sweeney didn't specify who had trouble seeing her as the character she'd go on to play, but ironically, The White Lotus creator Mike White told The Washington Post in February 2022 that he didn't even recognize her from Euphoria when he saw her audition tape. And he loved what he saw. "She had this great, deadpan, monotone approach that I thought was pretty funny," he told the newspaper. "Lots of actresses that did it in a little bit more of a precocious way, or a more traditionally comedic way … they were landing the zingers. She just had this disaffected, blank way, [and] it was kind of an original take."
Her work on The White Lotus has helped the public recognize that Sweeney has done a lot more than play Cassie. "People didn't tie in that a couple months before, I did Handmaid's Tale, or before that I was in Everything Sucks," she told The Hollywood Reporter in June 2022. "And a month before that I did Sharp Objects and when people then started putting that together and then seeing White Lotus, I think that's what kind of turned it for everyone."
Still, the actor told Variety that she continues to get a lot of scripts for characters like Cassie, plus Olivia now. "There's always people who see me as Cassie or see me as Olivia," she said. "They send me scripts that are just like that." Meanwhile, she keeps trying to branch out. "I've shocked people by the choices that I make with my characters," she added.
Her latest role is in the film Reality as a real-life former National Security Agency translator who was incarcerated after leaking classified information. Slowly but surely, Sweeney is getting viewers to see her in different ways.