Sydney Sweeney's Best Movie & TV Roles Are Incredibly Complex
From Euphoria to Sharp Objects, she's played some harrowing roles.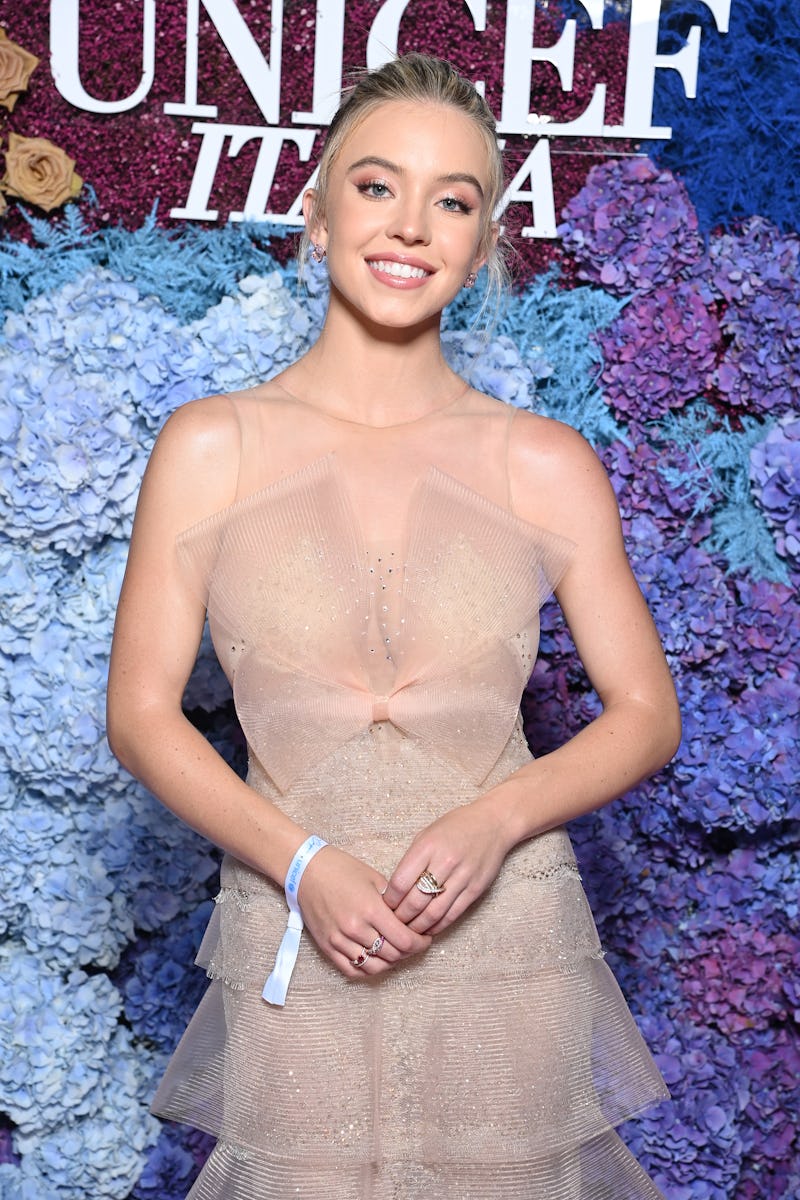 Daniele Venturelli/Getty Images Entertainment/Getty Images
Some of the best parts of HBO's The White Lotus are the withering stares, sardonic smiles, and scathing truth bombs of Olivia Mossbacher, played by Sydney Sweeney. Unfortunately, viewers will have to bid aloha (it's both hello and goodbye in Hawaiian) to Olivia on Sunday, Aug. 15, on the show's season finale. The good news is that the Mike White series will be returning for Season 2. The bad news is that the social satire will no longer be set in idyllic Hawaii, which means a different luxe resort, hotel crew, and permutation of privileged guests.
Luckily, at just 23, Sweeney has already heaped impressive acting credits to her name, so viewers missing Sweeney's sharp-tongued Olivia have a lot of other complex Sweeney characters to be captivated by. From bit roles in shows like Heroes, 90210, and Grey's Anatomy, Sweeney landed roles that showed off her acting chops. Onscreen, she's had an abortion (Euphoria), inflicted self-harm (Sharp Objects), and even been possessed by the supernatural (Nocturne). And she has even more projects lined up, including The Player's Table with Halsey, The Voyeurs, and American Sole. As White Lotus comes to a close and the release date of her upcoming show, Euphoria's Season 2, is still TBD, here are the best Sydney Sweeney TV shows and movies to tide you over.