Tasha Ghouri Is Love Island's First Deaf Contestant
The dancer and model went viral following an ASOS campaign in 2021.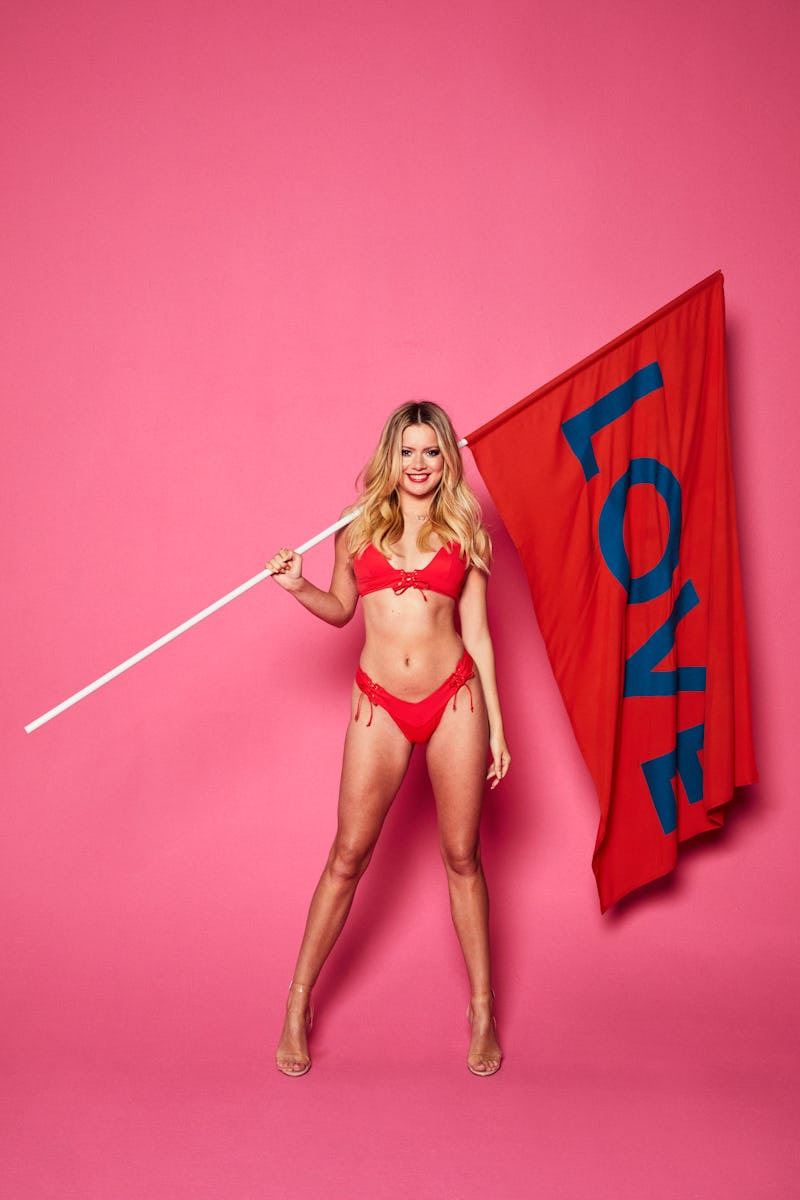 ITV
Make sure you're not doing anything on June 6, because Love Island is finally back. And this season is definitely not one to miss, as dancer and model Tasha Ghouri will be the first deaf contestant to appear on the ITV dating show. Arguably the most talked-about islander already following her viral ASOS campaign in 2021, Tasha is set on finding her perfect match in the Love Island villa. So read on to find out everything we know about Tasha so far.
What Is Tasha's Job?
23-year-old Tasha is a model and dancer from Thirsk in North Yorkshire, but you'll probably recognise the Yorkshire lass from her viral ASOS campaign in 2021. Modeling earrings for the fashion brand, Tasha's cochlear implant was on show which garnered a massive amount of praise on social media. "Definitely not crying because of ASOS using an earring model with a hearing aid," one Twitter user wrote. "It's the first time I've ever seen a model with a hearing impairment, let alone an earring model and its so refreshing to see this kind of representation for people like me."
Tasha was born completely deaf and her parents found out when she was 12 months old, as she explained during an interview with SheerLuxe. She studied at a performing arts college before getting into a dance university, which Tasha describes as the place where she "really started to spread my wings."
Having only recently been signed in October 2020, Tasha's ASOS campaign was a defining moment and led her to consider taking part in Love Island.
What's Tasha's Instagram?
Following her viral moment, Tasha has amassed nearly 20k followers on Instagram. The same can be said for her TikTok, where she's currently sitting at nearly 30k followers. Tasha regularly updates her followers with gorgeous selfies and insights into her dancing and modelling career, but she also has another Instagram account dedicated to "raising awareness for the deaf community."
On this account, Tasha posts inspirational quotes, videos on how she styles her outfits to match her cochlear implant, and invites her followers to ask for advice and chat with her about her hearing impairment.
What Else Is There To Know About Tasha?
Tasha believes that Love Island is the perfect opportunity to finally find "the one". Her dating life up until now hasn't been the greatest, and she's definitely ready for a relationship." When asked how people would describe her, Tasha reckons they'd "definitely describe me as wild". She's a self-professed "party animal" that you can always find on the dance floor with a prosecco in hand.
Former Islander Georgia Steel would be very proud of Tasha, as she too prides upon being "very loyal" to her friends and family. "I'm the type of person who puts others before me," Tasha added.
Love Island starts at 9pm Monday 6th June on ITV2 and ITV Hub. Episodes are available the following morning on BritBox.