ITV's Hit Crime Drama The Bay Is Returning For A Fourth Series
"We can't wait to get going," said the show's producer.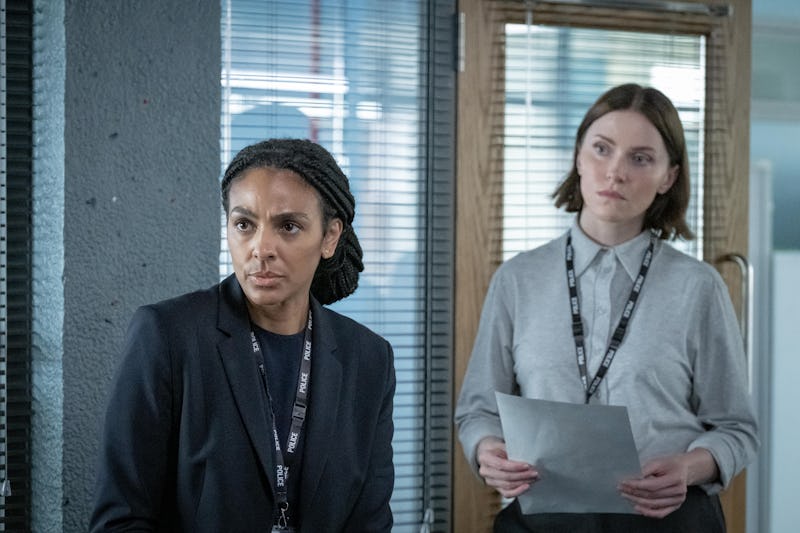 ITV
Fans will be thrilled to learn that ITV's The Bay has been confirmed for a fourth season, with DS Townsend at the helm once again. Filming is scheduled to begin later in 2022, with further casting details to be announced. Speaking of the show's renewal, ITV's Head of Drama, Polly Hill, said she is "delighted" that The Bay will be returning for another run.
"Marsha Thomason delivered a brilliant performance as DS Jenn Townsend, and it will be exciting to see where Daragh takes her character in series 4. Thanks to everyone at Tall Story Pictures for creating and continuing to deliver such a distinctive series," Hill said in a statement.
Meanwhile, Catherine Oldfield, Executive Producer of Tall Story Pictures, added, "We are delighted at how The Bay audiences have taken to new FLO, DS Jenn Townsend, played by the brilliant Marsha Thomason and how Jenn's arrival and her personal storyline has breathed new energy into the show... We can't wait to get going on the new series."
Series co-creator and co-writer Daragh Carville previously told Radio Times that he would "love to come back."
"The show is always conceived of as a returning show," said the writer, ahead of season three's release, adding optimistically: "You can probably tell from the way we're speaking about it, we're all really committed to these characters and the world of the show. So certainly, we'd love to come back but as ever, it's in the hands of the audience so let's see how they respond."
The Bay's new star Marsha Thomason is also keen to return following her debut as DS Jenn Townsend, who per ITV's synopsis, was "immediately thrown into the deep end when a body is found in the bay on her first day in the job."
As Thomason told Digital Spy, "I would [come back]. I cannot say enough, I enjoyed this job immensely and this role."
However, much like her The Bay character, Thomason would also have to juggle family life and work if booked to film the fourth season. And given the Mancunian actor now lives in L.A, the commute to The Bay's Morecambe set would definitely be a tricky one.
The actor, who is mum to 8-year-old daughter, Tallulah, said to Digital Spy: "I do think, if we get to do a fourth series, it's going to be far more challenging," she admitted. "That's this job and you just figure it out. It does get harder when you start a family."
This article was originally published on