Why Barack Obama Quit Smoking & Other Revelations From A Promised Land
The 768 page memoir charts Obama's time in the White House and beyond.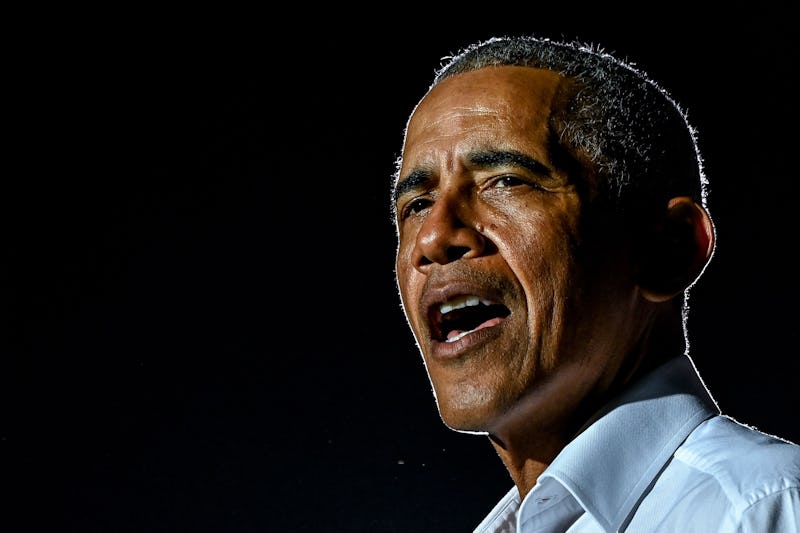 CHANDAN KHANNA/AFP/Getty Images
Barack Obama's first post-presidential memoir has finally arrived. A Promised Land is out now, and it's full of revelations about the 44th POTUS' path to the White House and his experiences in the highest office in the land. It's Obama's first book in a decade, and his first memoir in 14 years, following 2010's Of Thee I Sing: A Letter to My Daughters and 2006's The Audacity of Hope: Thoughts on Reclaiming the American Dream. Clocking in at just under 800 pages and providing an escape to a better time, A Promised Land is just the nostalgic doorstopper we need to close out 2020.
Obama planted the seed for A Promised Land way back in 2017, when he and Michelle O. signed a book deal worth a reported $65 million or more. The first release from that deal, Michelle's Becoming, quickly became the best-selling book of 2018, and we have no doubt Barack's book will be a triumph as well.
Keep reading for the five biggest revelations from A Promised Land: