The Challenge: All Stars OG Beth Stolarczyk Is Ready To "Confront" Her Nemesis
She has a few feuds to revisit.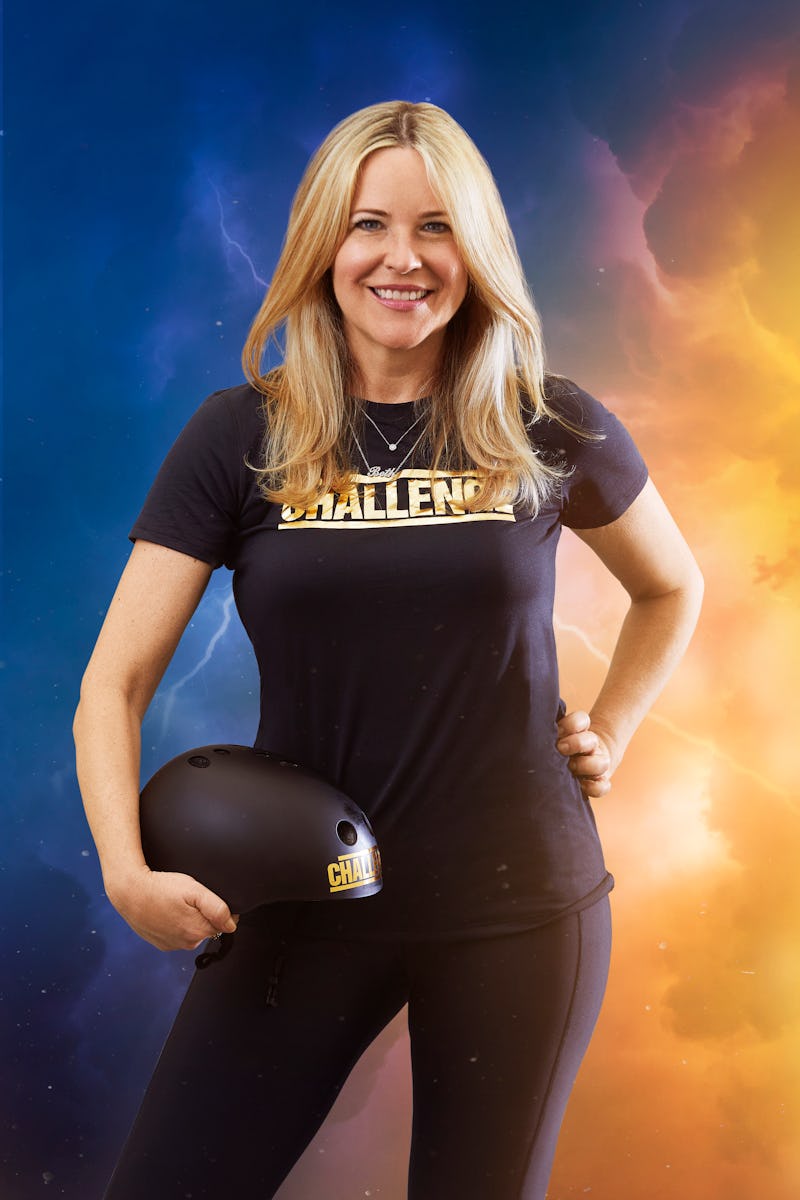 The first season of The Challenge: All Stars is underway, and you may be wondering which contestants will be the first to exchange barbs or blows inside the Challenge mansion. While The Challenge: All Stars season trailer gives a brief glimpse of some of the drama that will go down between cast members, Challenge OG and oft-described franchise "villain" Beth Stolarczyk told Bustle that she's "gonna do her best" to dodge any in-house chaos.
Still, Beth stated that there's one person she was "nervous" to see on the show: Aneesa Ferreira. "We've had not so much great times in the past. We have some unfinished business to talk about," the polarizing reality star revealed. It's too early to say whether or not Beth and Aneesa bury their differences to become allies on All Stars, but Beth is sure to deliver great TV content for fans. Another fellow cast member, Trishelle Cannatella, previously teased that Beth "doesn't disappoint" on the show and is "exactly what you want to see." In response to Trishelle's statement, Beth told Bustle, "I don't know... and I don't get it. Maybe I need to be more self-aware of who I am. I could say the same thing about Trishelle."
The Challenge: All Stars is Beth's eighth season, and she has some unforgettable feuds to show for it. (Never forget when Tonya Cooley threw Beth's clothes in the pool and when Tina Bridges punched her in the face.) The Eyelusion Lashes Beverly Hills CEO is intent on avoiding any more conflict, but she did say she's up for competing in future Challenge shows and having a rematch with one particular nemesis.
"I would love to have a rematch with Montana [McGlynn]. I'd love to confront Montana," she said of her Gauntlet 2 competitor. Beth would also be game to compete against Coral Smith, who previously appeared on the 2002 and 2008 seasons of the Real World/Road Rules challenges. "We didn't always get along, but I think it would be cool to have Coral on," she admitted. And even though Beth and David Edwards had beef that was ignited by his "practical joke" gone horribly wrong, she added that she'd love to see her former Real World: Los Angeles cast mate as the Challenge host if TJ Lavin were to step away from the gig.
Whether fans love or love to hate Beth, The Challenge: All Stars OG just wants to compete in peace. That said, she will defend herself if necessary. She declared, "I think people interpret me the wrong way. I guess I rub people the wrong way. If somebody starts lashing out at me, I lash back. If sticking up for myself is wrong, I don't want to be right."
The Challenge: All Stars streams on Paramount+.