Everything You Need To Know About The Challenge: All Stars
Your OG Real World and Road Rules faves are back.
by Candace Cordelia Smith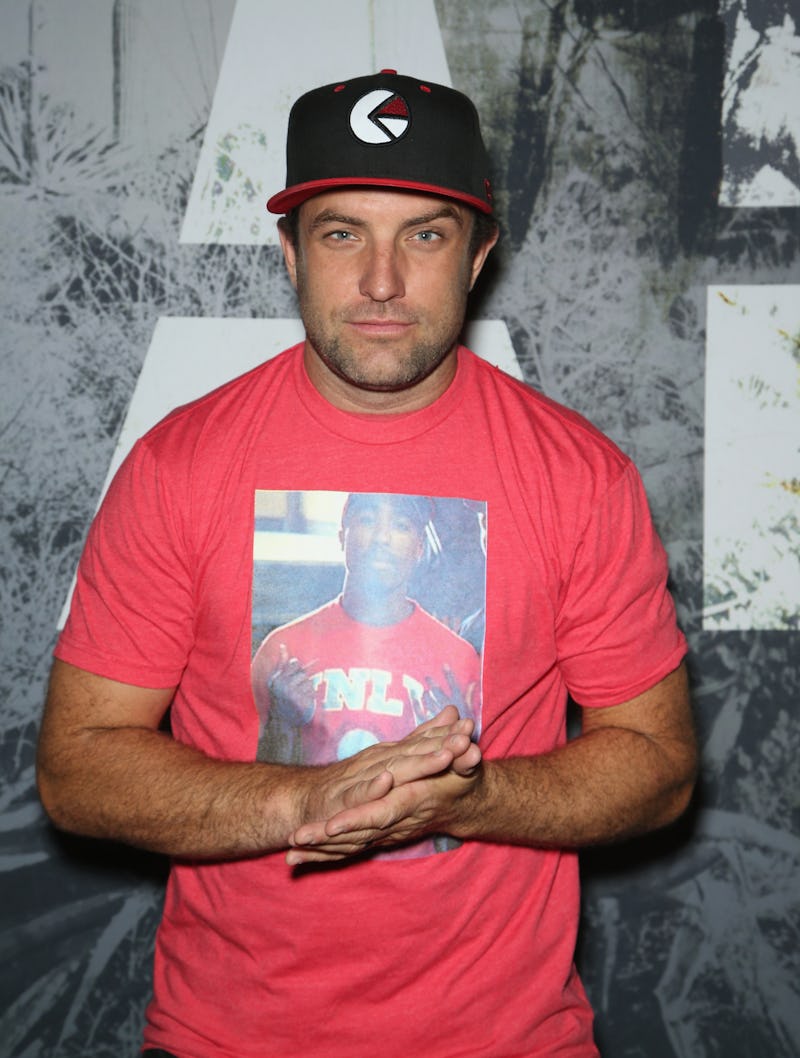 Gabe Ginsberg/FilmMagic/Getty Images
MTV's The Challenge has been going strong on the small screen for 36 seasons, and the beloved franchise is embarking on its most ambitious installment to date. The Challenge: All Stars is slated to debut on April Fool's Day but there will be no funny business once it premieres on its new home, Paramount+. A impressive list of fan-favorite Real World and Road Rules stars from over the years will take part in this epic nine-episode TV event, and there's plenty to get excited about.
The Challenge: All Stars marks the first time in the long-running reality show's history that a Challenge cast will comprise OG Real World and Road Rules cast members who are also Challenge vets. Two-time Challenge winner Mark Long, who competed in the inaugural season of Road Rules, is the brains behind The Challenge: All Stars. Long pitched the idea for the limited series on Twitter, it went viral, and the rest is Challenge history in the making.
In an interview for Us Weekly's Watch With Us podcast, Long also explained his reasons for developing the show's concept in the first place. "I want to take it back to where it was fun. It was light-hearted but still competitive," he said. "What I think will be super special about something like this is being able to almost capture the 'where are they now?' type of feel where they introduce characters on the first show."
This series is certainly primed to be a major hit of nostalgia for viewers and a test of strength and perseverance for the cast. Here's everything else we know about The Challenge: All Stars cast, prize, and a possible Season 2.
The Challenge: All Stars Cast & Trailer
A trailer for The Challenge: All Stars dropped in mid-March and shows host TJ Lavin alongside several All Stars cast members, including Long, Aneesa Ferreira (The Real World: Chicago), and Ruthie Alcaide (The Real World: Hawaii). The clip also showcases a few competitions to look forward to and, of course, plenty of drama. Already, fans can expect to see Trishelle Cannatella (The Real World: Las Vegas) and Katie Cooley (The Inferno winner) hash it out in an intense argument centered on an incident that happened more than a decade ago, according to Cooley.
Other show competitors, like Cooley's fellow Inferno winner Kendal Sheppard and Challenge 2000 star Teck Holmes haven't competed on any other Challenge series in more than two decades. Shepard's return comes after she solidified her career as a nurse and her life as a proud mom. As for Holmes, the 45-year-old continues to enjoy a career as an actor since originally appearing on The Real World: Hawaii in 1999. He's appeared on Friends and NCIS, and one of his latest projects is a drama titled Adam + Eve, which is expected sometime in 2021. Ahead of the All Stars premiere, Holmes posted two photos on Instagram, showing how much he's changed throughout his Real World tenure.
Holmes' Real World: Hawaii castmate Ruthie also publicized her All Stars appearance on Instagram as well, sharing the show's trailer and an energetic "let's f* go!" caption. Check out the full cast and their track records below:
Ace Amerson: Four Challenges
Alton Williams: Four Challenges, one win
Aneesa Ferreira: Fourteen Challenges
Arissa Hill: One Challenge
Beth Stolarczyk: Seven Challenges
Darrell Taylor: Nine Challenges, five wins
Derrick Kosinski: Ten Challenges, three wins
Eric "Big Easy" Banks: Six Challenges
Jemmye Carroll: Seven Challenges
Jisela Delgado: Three Challenges
Jonna Mannion: Five Challenges
Katie Cooley: Nine Challenges, one win
KellyAnne Judd: Four Challenges
Kendal Sheppard: One Challenge, one win
Laterrian Wallace: Three Challenges
Mark Long: Six Challenges, two wins
Nehemiah Clark: Four Challenges, one win
Ruthie Alcaide: Four Challenges
Syrus Yarbrough: Five Challenges, one win
Teck Holmes: One Challenge
Trishelle Cannatella: Four Challenges
Yes Duffy: Three Challenges, one win
The Challenge: All Stars Prize
All 22 individuals on The Challenge: All Stars, which was filmed in Argentina's Andes Mountains, are considered to be some of the greatest to ever compete in MTV history. The winner will be ceremoniously dubbed as the "Greatest Of All Time" Challenge contestant and scoop up a $500,000 grand prize.
The Challenge: All Stars Premiere Date
The Challenge: All Stars premieres exclusively on Paramount+ April 1. A second season for The Challenge: All Stars has yet to be announced, but the first installment comes as interest in nostalgia-heavy Real World and Road Rules content is at a noticeable high. The new Real World: Homecoming series reunites the seven strangers from the very first Real World season and is available on Paramount+. And according to People, Road Rules is also making a surprising comeback with a new cast traveling in an RV with nothing more than "a set of clues, odd jobs, and missions for money" to help them win a coveted prize.