Bella Ramsey Said The Sweetest Thing About Her Friendship With Pedro Pascal
The actors formed a close bond when filming The Last Of Us.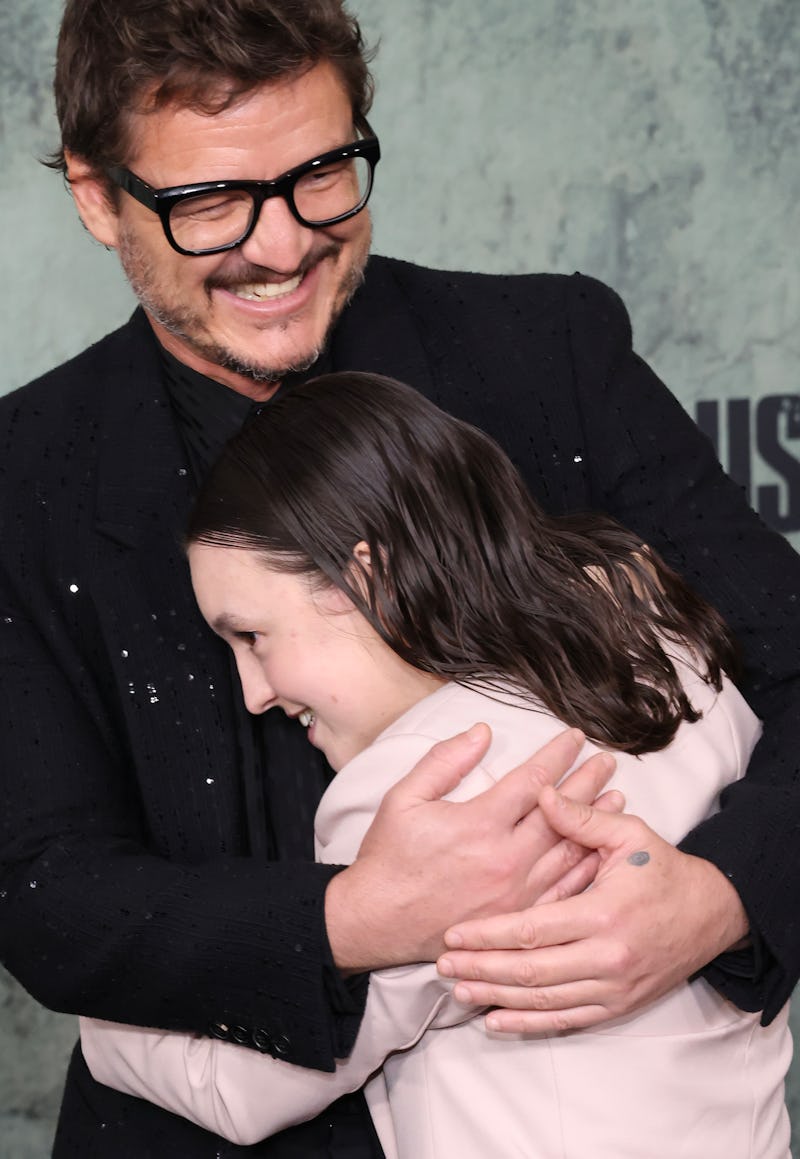 Rodin Eckenroth/WireImage/Getty Images
HBO's The Last Of Us may have come to an end, but the long-lasting friendship between its two leads, Bella Ramsey and Pedro Pascal, certainly hasn't. The pair became incredibly close while portraying Joel and Ellie, having shot the show for over a year. And Ramsey recently admitted that she misses Pascal more than ever. During an appearance on The Jonathan Ross Show, the actor shared how their bond is "very much real." She quipped: "Imagine if it was all fake? That would be rough," to which Ross replied, "that would be acting."
Showcasing their bond, Ramsey continued: "I love him. I miss him. He's in Los Angeles living his best life. Mandolorian has just come out, so he's really busy. We were both on Game Of Thrones but in different seasons." For those who haven't seen their countless press junkets and interviews together, it's pretty evident that the pair have formed a strong bond with one another thanks to The Last Of Us.
"Our relationship has definitely developed as Joel and Ellie's has," Ramsey explained in a behind the scenes video posted to Twitter by HBO. "We're good buddies." In the same clip, Pascal revealed his nickname for Ramsey, "Bellie," adding that she is his "blessing" and that "it was just a match made in heaven, and I love her." Ramsey replied to the video, expressing how much she missed him, calling him her "Pedge."
At the end of filming The Last Of Us, that bond was made even more evident as Pascal wrote Ramsey a poignant card signifying their time together. "I shot for a whole year, which is quite a long time when you've only lived for 19 years," they told USA Today. "Pedro wrote a little card to me at the end, saying, 'How interesting that something so huge and life-changing should happen so early in your life and so late in mine.' I thought it was a really sweet observation and I just had the best time."
Ramsey, who identifies as non-binary, also spoke about how supportive Pascal was of her and they would often talk about gender and sexuality on set. While their conversations "weren't always that deep," Ramsey appreciated the support from Pascal, whose sister, Lux, is transgender. "They could be funny and humorous, the whole spectrum. We were just very honest and open with each other," she told GQ UK.