The Last Of Us Star Bella Ramsey Almost Didn't Take The Role Of Ellie
Here's where you may have seen the 19-year-old actor before.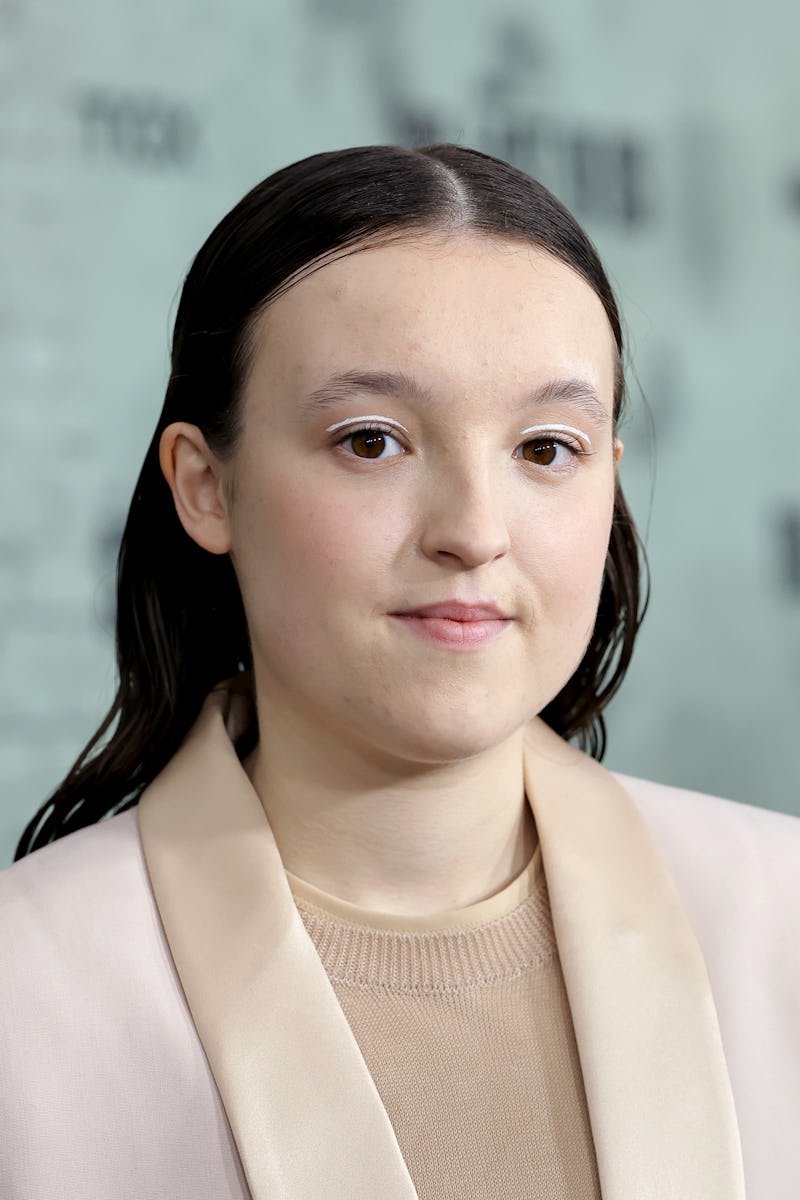 Amy Sussman/GA/The Hollywood Reporter/Getty Images
A decade after the award-winning release of The Last of Us video game, the TV adaptation is finally here. HBO's The Last of Us will follow the familiar story of Joel and Ellie, two survivors trying to navigate a post-apocalyptic world. Pedro Pascal, who plays Joel, is no stranger to the world of guiding a child on a quest to safety (see: The Mandalorian), but who plays Ellie, his young charge?
That would be Bella Ramsey — and she may only be 19 years old, but she's already cultivated quite an onscreen resume. The English actor's first role was playing Lyanna Mormont on Game of Thrones, which makes The Last of Us a Thrones reunion of sorts. Pascal also had a short-lived role as Oberyn Martell, but his time on the show didn't overlap with Ramsey's. "It was this cool little unspoken thing that we had," Ramsey told Kakuchopurei, adding that being Thrones alums, albeit from different eras, "immediately connected" the pair. It was a good thing, too, because as Ramsey told The New York Times, filming took place for nearly a year, placing her in a "bubble" apart from the rest of the world.
Ramsey also starred in a much more kid-friendly series, Netflix's The Worst Witch, for which she received two nominations and one win for Best Young Performer at the BAFTAs. Most recently, she starred as the titular teenager in Lena Dunham's film adaptation of Catherine Called Birdy.
Like Dunham, Ramsey may soon add "writer" to her film and TV resume. As she told The New York Times, she's been working on a script she began at the age of 14.
Though Ramsey has earned widespread praise for her The Last of Us role (The BBC said she's a "remarkable achievement" who "steals every scene she's in"), the actor came close to not taking the job at all.
"I seriously considered that maybe I don't want to be famous so I'm not going to do this show because it's going propel me to a place I don't want to go to in terms of being seen and being known," she said in a recent interview with The Hollywood Reporter. "I like to blend in and hide."
Ramsey said she has, indeed, "seen everything" in regards to critical comments about her casting but told the magazine why she committed to the role anyway. "Ellie felt like a character I already had in me," she said. "Like the skins that you wear in a video game? She was one of my skins already."
In addition to embracing her inner Ellie, the BAFTA winner has been open about other areas of her identity, too, telling The New York Times that her "gender has always been very fluid" — and that she'd select "nonbinary" on an official form today. "I'm very much just a person," Ramsey continued. "Being gendered isn't something that I particularly like, but in terms of pronouns, I really couldn't care less."