The Real Reason Pedro Pascal Axed Joel's Iconic Line In The Last Of Us
Fans of the game most definitely noticed the absence.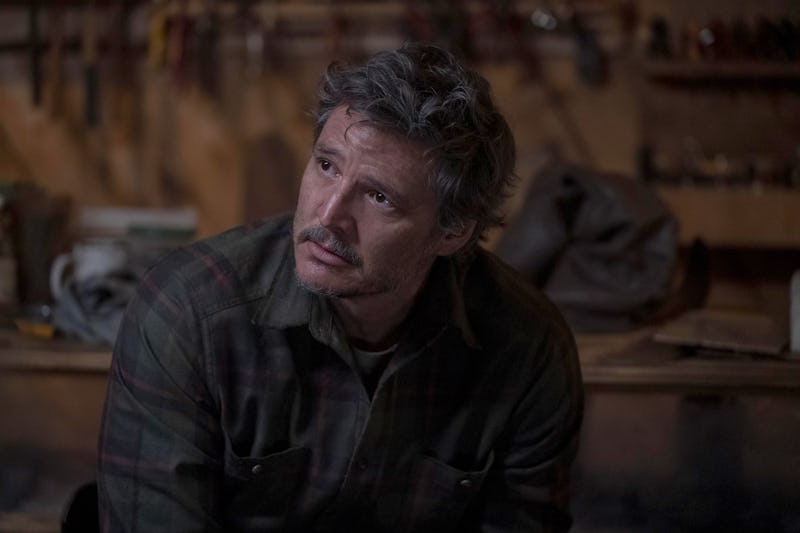 HBO/Warner Media
In Episode 6 of hit series The Last Of Us, fans of the game finally saw the moment they'd been waiting for — that exchange between Joel (Pedro Pascal) and Ellie (Bella Ramsey). It's a pivotal moment not only in the story but also in their father-daughter relationship. Joel doesn't want to lose another daughter, while Ellie can't bear the thought of losing yet another person she cares about and being left alone. In the game, the tension finally reaches a boiling point when Ellie tells Joel she isn't Sarah, and that he should have nothing to worry about. "You're treading on some mighty thin ice here," he says in response, an iconic line to fans of the game. However, this line was cut from the TV series for a very valid reason.
Troy Baker, who voiced Joel in the game and appeared in Episode 8, revealed that Pascal wasn't comfortable with it. Speaking to Radio Times, Baker said that Pascal felt it didn't fit his portrayal of the character. "Pedro was like, 'It just doesn't feel right for me to say that. It feels forced.'" Praising Pascal's "confidence" and decision, Baker added: "He's brought a physicality to this role, he's brought a vulnerability to this role that really fits in well with Joel."
Pascal and Baker's interpretations of the character go on different emotional journeys in the show and game. Joel is much older in the HBO series, and they both hold on to the pain and trauma of losing Sarah differently. Pascal's Joel is much more outwardly traumatised and vulnerable, while Baker's Joel tries to keep his emotional trauma bottled in until his and Ellie's confrontation.
Baker has been thoroughly impressed with Pascal's portrayal of Joel, a character that Baker holds dear to his heart. "All I ever wanted was for someone to show me something new about Joel," the actor said. "What did I miss? That's the disappointment that would have come, if someone had just done what I did."