New Sky Drama The Lazarus Project Will Make You Question Everything
A time-looping sci-fi epic that asks how far would you go to save someone you love?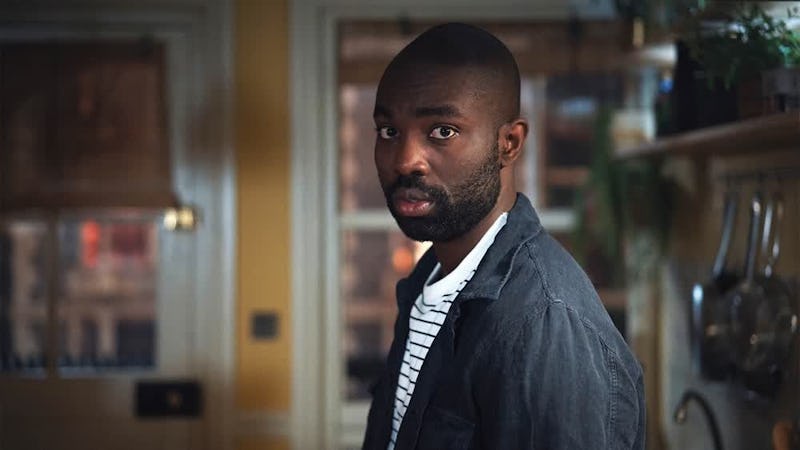 Sky / The Lazarus Project
Sky's The Lazarus Project stars I May Destroy You and Anne Boleyn's Paapa Essiedu as main character George. Written by Joe Barton (Girl/Haji), the eight-part series is all about time-looping. Waking up one day, George realises he's jumped back in time, by months. Reliving the same day over and over again, he can't make sense of what's happening to him. Until he's recruited by a mysterious organisation for his time-hopping skills, that is. They help him understand his powers, but there's a catch.
Here's everything we know about what looks set to be a seriously suspenseful series.
What's The Lazarus Project's plot?
When George wakes up in the past, his marriage and career haven't happened yet and he seems to be the only one who can remember them. Soon his time-looping skills see him recruited to a secret organisation known as "The Lazarus Project" by Archie. Its members "make time go backwards" whenever humankind is faced with a serious threat. And only then.
The synopsis reads: "Like George, those who work at Lazarus are the few people on earth with the ability to remember the events that are undone when time goes back. Alongside colleagues Archie, standoffish Shiv, and their steely leader Wes, George works to prevent global catastrophe – including trying to track down the formidable Rebrov, a wanted criminal intent on detonating a nuclear warhead and destroying the world."
But then, tragedy strikes: "A freak accident harms someone close to George. And Lazarus won't let him turn back time to undo it. Now George must choose to stay loyal or go rogue, as he is faced with the question: if you had the power to rewrite your past, what would you sacrifice to do it?"
Who's In The Lazarus Project's cast?
Charly Clive (Pure) joins Essiedu on screen as George's wife Sarah. Tom Burke (Modern Love) takes on the role of Rebrov, Anjli Mohindra (Vigil) will play Archie, and Rudi Dharmalingam (The Split) features as Shiv. Bridgerton's Caroline Quentin plays head of Lazarus, Wes.
What's The Lazarus Project's release date?
You can catch The Lazarus Project on Sky Max and streaming platform NOW on June 16.
Is There A The Lazarus Project trailer?
Sky dropped The Lazarus Project trailer on Feb 10. It shows George relieving the same day with his wife (then his girlfriend). She asks him to make her toast, they share a glass of champagne at a bar, he accompanies her to a hospital appointment. Then with the sound of tyres screeching and George shouting "Sarah" it cuts to Archie introducing George to Lazarus, explaining that they "undo" mass extinction events as footage of John F. Kennedy and the Hiroshima atomic bombings flashes on the screen.
There was also a teaser trailer released on May 16. It features a police chase and a gun-toting duo in a motorhome, plus slow-motion collision shots. Heading towards a police car, George shouts "watch out for the cops" but they hit it anyway, sending it flying. Throwing in some comedic relief, he says "I literally said watch out for the cops."