The Stand Cast Makes Some Big Changes From The Book
The 2020 update is much more diverse.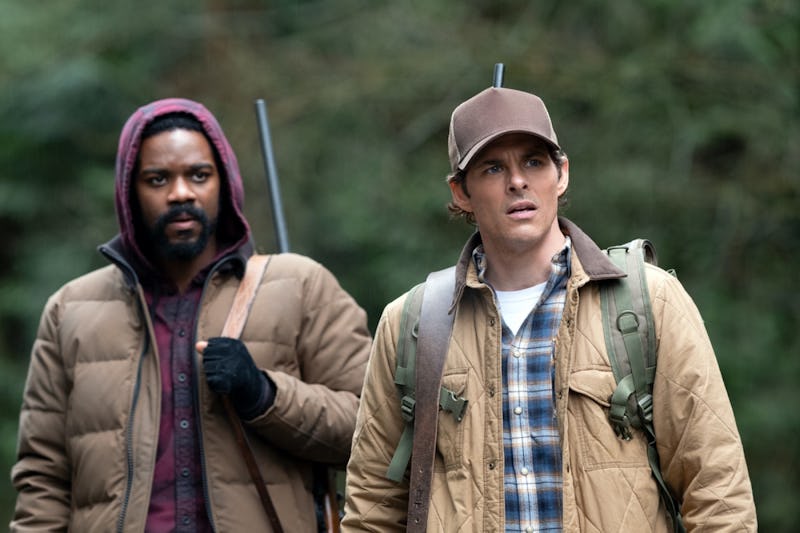 CBS
When it comes to the classic Stephen King novel The Stand, readers may disagree on certain aspects. Is the ending actually trash? Does Stu Reman make for a boring protagonist? Is there too much filler in the story? But one thing everyone agrees on is that The Stand is seriously epic. It's epic in story, it's epic in length, and it's epic in its enormous roster of characters. That roster is arguably getting even more epic in the new CBS All Access adaptation of the novel, as The Stand cast of characters is getting a diverse new update for the limited series.
The Stand takes place after a pandemic has decimated the world's population, with the few remaining survivors being cordoned off by supernatural forces into two sides representing good and evil. Among the cast of the new series are a number of familiar faces. Leading the way is James Marsden, who recently was part of Westworld's ensemble and who has starred in films like the X-Men series, Enchanted, and Sonic the Hedgehog. There's also Oscar nominee Greg Kinnear, Oscar winner Whoopi Goldberg, Aquaman star Amber Heard, fellow DCEU alum Ezra Miller, and Big Little Lies star Alexander Skarsgård as the main antagonist. Skarsgård, it's worth noting, happens to be the brother of another on-screen King baddie, Bill Skarsgård, who played Pennywise in the big screen It adaptation.
Read on to see which characters all of these stars are playing in The Stand, as well as the rest of the main cast.