The Young Voldermorts Are All Grown Up & Honestly, I Don't Know What To Feel
The Riddle glow up is real.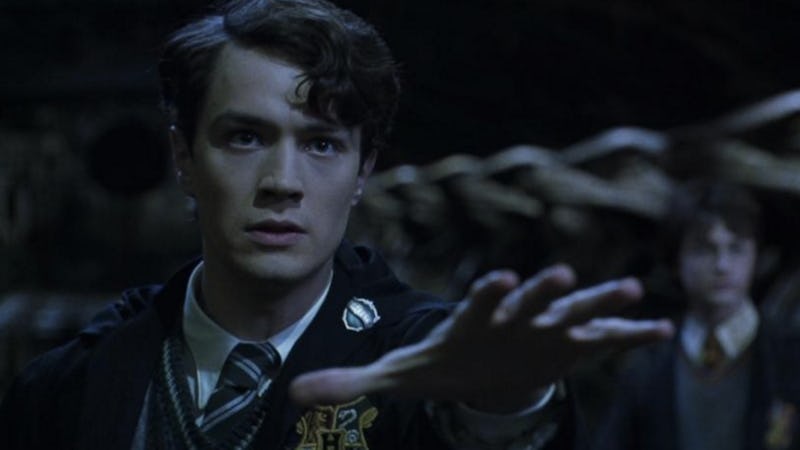 Warner Bros
It's been nearly two decades since The Philosopher's Stone came out (I know, I feel old too), and since then, various actors have portrayed one of the most iconic villains in fiction: Lord Voldemort. Obviously, Ralph Fiennes is the true MVP when it comes to the Dark Lord, but the three actors who played young Voldemort always seemed to steal the show regardless of their screen time. Their role as Tom Riddle gave fans a chance to see the dramatic transformation between the young wizard and his nightmarish future self first hand. Thankfully, that glow down was fictional (phew), and the guys that brought Riddle to life have actually turned out to be fit AF.
While nothing can beat Neville Longbottom's truly earth-shattering glow up, I think it's fair to say that Hero Fiennes-Tiffin, Frank Dillane, and Christian Coulson totally deserve some of the recognition that Matthew Lewis got, despite the fact that they only appeared in a few scenes throughout the franchise. And yeah, they may have played one of the most disturbing individuals in the Harry Potter universe — and in fiction in general — but they've moved past it, OK? Fiennes-Tiffin is playing another bad boy (sans the Voldy vibe) in After After series, Dillane is set to star in The Essex Serpent, and Coulson recently starred in the TV adaptation of High Fidelity.
If you haven't had the pleasure of seeing these guys in action after their time as Riddle, boy have I got a treat for you below. Prepare to feel like you've taken a swig of Amortentia and meet your new celeb crushes.
This article was originally published on