Tom Hiddleston To Rival Fleabag's Hot Priest In The Essex Serpent
The new Apple TV+ drama is set to wow audiences.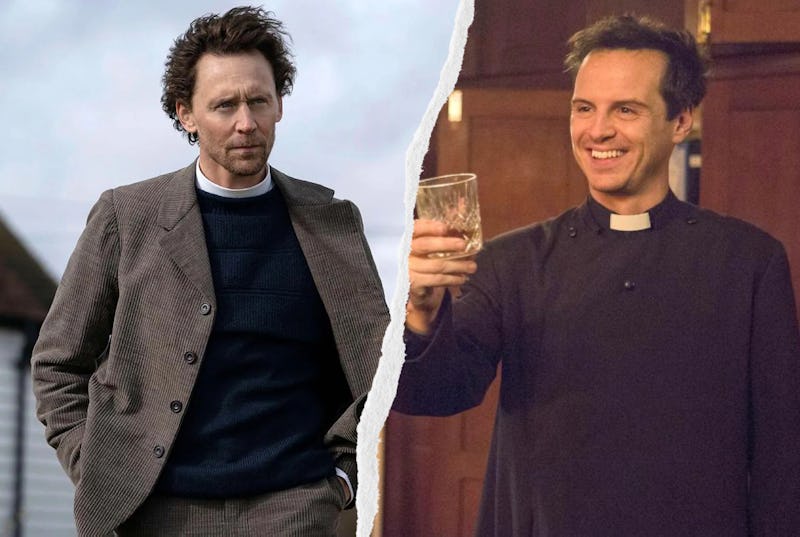 Apple TV+/BBC
The Apple TV+ roster continues to grow and grow, and its latest drama sees Sarah Perry's 2016 book The Essex Serpent come to life. Featuring a cast of big names, including Tom Hiddleston and Claire Danes, this series is one you'll definitely not want to miss. So here's everything you need to know about The Essex Serpent.
The Essex Serpent Plot
The Essex Serpent follows Cora Seaborne (Danes) a widow who moves from Victorian London to a small village in Essex. Free of her abusive and now-deceased husband, she relishes in her newly found freedom by investigating the mystery surrounding a mythical sea serpent that has returned to the area. During this time she meets Will Ransome (Hiddleston), a vicar who doesn't believe in such a creature, and the pair strike up an unlikely partnership, as science and religion compete for victory. According to the Apple TV+ synopsis, they go on to "form a surprising bond of science and scepticism." A handsome vicar? It may be time for Fleabag's Hot Priest (Andrew Scott) to move over.
The Essex Serpent Cast
Danes and Hiddleston are joined by Deepica Stephen and David Streames in the series, as well as The Girlfriend Experience's Frank Dillane, Harry Potter star Clémence Poésy, and Adult Material's Hayley Squires.
Interestingly, Keira Knightly was initially cast in August 2020, but had to drop out due to issues surrounding childcare during lockdown, per Deadline.
The Essex Serpent Trailer
A moody and brooding trailer for The Essex Serpent set the internet — and Hiddleston fans — ablaze.
The Essex Serpent Release Date
The six-part series, which began filming in February 2021 will premiere on Apple TV+ on May 13. Two episodes will be released then, with more to follow on a weekly basis.
What else is there to know about The Essex Serpent?
According to screenwriter Anna Symon, The Essex Serpent resonates with life today, despite being a historical story. "I've worked on quite a few period dramas and this one is different in that it is incredibly contemporary in its take on love and friendship," she told Essex Live. "It doesn't feel like it's set in Victorian England and it doesn't feel like a constrained buttoned-up drama. It feels exuberant, liberating, and incredibly fresh.
"While Cora Seaborne is a Victorian woman, in many ways the challenges that she faces in that period still exist for women today. We see a woman who is struggling to find her place as a widow, as a wife, and mother."
While The Essex Serpent is planned as a standalone series, there is a possibility that other shows could be based around Sarah Perry's work. The author has two more books unrelated to The Essex Serpent, which include her debut novel After Me Comes The Flood and 2019's Melmoth.
This article was originally published on