15 Things I Noticed Re-Watching Harry Potter & The Chamber Of Secrets
Should two children really be duelling at school...?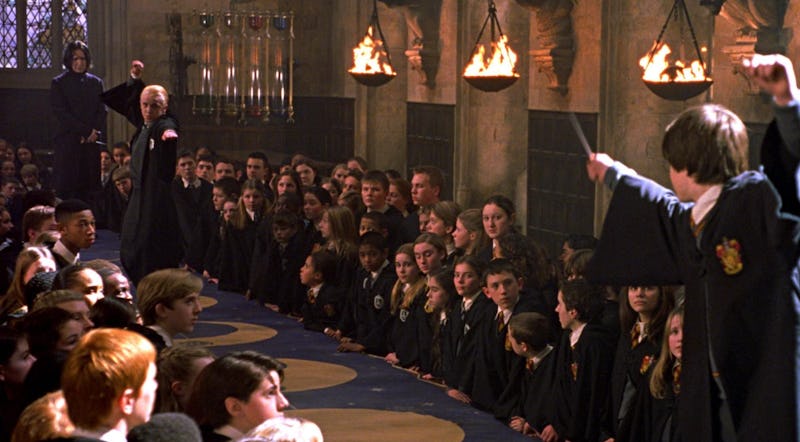 Warner Bros.
The festive season is well underway, and what better way to ignore the existence of Omicron than by spending time catching up on the Harry Potter films? The franchise itself is intrinsically festive, with the warm lights and snowy castle setting, and the novelty of the early films can be especially comforting in times of turmoil.
Despite being one of the shorter novels, Harry Potter & The Chamber of Secrets is among the longest films in the series, clocking in at 2 hours and 41 minutes. Like its predecessor, the threat of Voldemort returning isn't as tangible as in the later films and, in many ways, the second film brings with it a sense of beginnings. It's the film where Harry and Ginny start to form a more tangible connection, where Hermione and Ron become closer (who can forget their endearingly platonic handshake at the end?), where we first learn about Azkaban, and where we are introduced to the idea of Horcruxes in the form of Tom Riddle's diary (not that we know it's a Horcrux just yet...).
With the Harry Potter reunion just around the corner – which will include an appearance from the Chamber of Secrets' director Chris Columbus – I sat down to watch the second film again to see what I would notice all these years later. Here's what I thought.