Tom Holland's Fourth Spider-Man Film Promises Something "Big"
Here's what we know so far.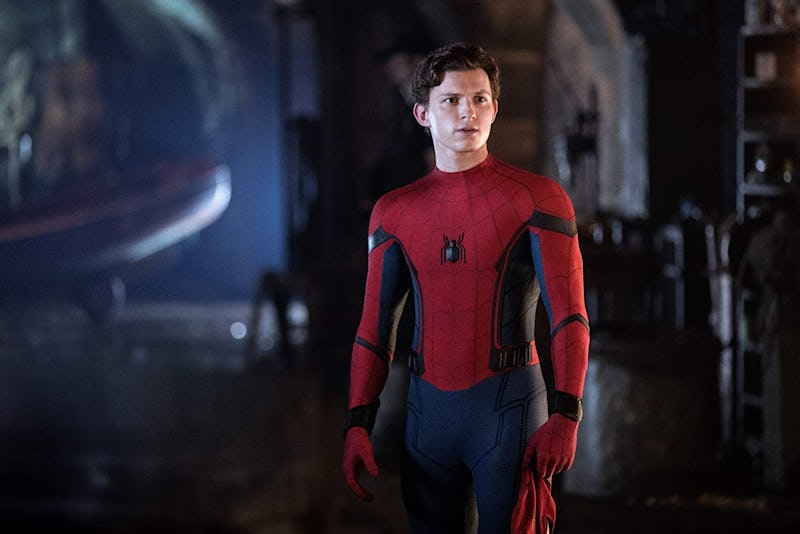 Sony Pictures
After the franchise's record-breaking box office success, Marvel has teased that a fourth Spider-Man film, potentially starring Tom Holland, is officially in the works. Marvel Studios president, Kevin Feige, shared the exciting Spidey update during an interview with Entertainment Weekly, revealing that they "have the story" in place for Peter Parker's big screen return. He continued: "We have big ideas for that, and our writers are just putting pen to paper now."
The announcement of a new Spider-Man flick should come as no surprise, as 2021's Spider-Man: No Way Home enjoyed massive box office success — becoming the first lockdown-era movie to earn more than $1 billion worldwide. Following the Marvel boss' recent comments, many fans took to social media to express their excitement at Holland's potential return.
"So excited for my fav spidey to come back," wrote one excited fan on Twitter, while another commented: "my Spider-Man forever."
Speaking back in 2021, Holland explained that, although he'd be open to portraying the superhero once again, fans should expect "a very different version" of Spider-Man. "It would no longer be the Homecoming trilogy," he told Entertainment Weekly. "We would give it some time and try to build something different and tonally change the films. Whether that happens or not, I don't know. But we were definitely treating No Way Home like it was coming to an end, and it felt like it."
The 26-year-old also previously hinted that he might be leaving Peter Parker behind in the near future, telling GQ in 2021 that if he's still playing Spider-Man after the age of 30, he's "done something wrong."
Meanwhile, Tobey Maguire and Andrew Garfield — both of whom starred in Spider-Man: No Way Home — have expressed some interest in returning to the hit franchise. However, any details of their potential involvement are yet to be confirmed.