Twitter Reacts To HBO's Harry Potter TV Series Announcement & J.K. Rowling's Involvement
The series will span over a decade and feature an entirely new cast.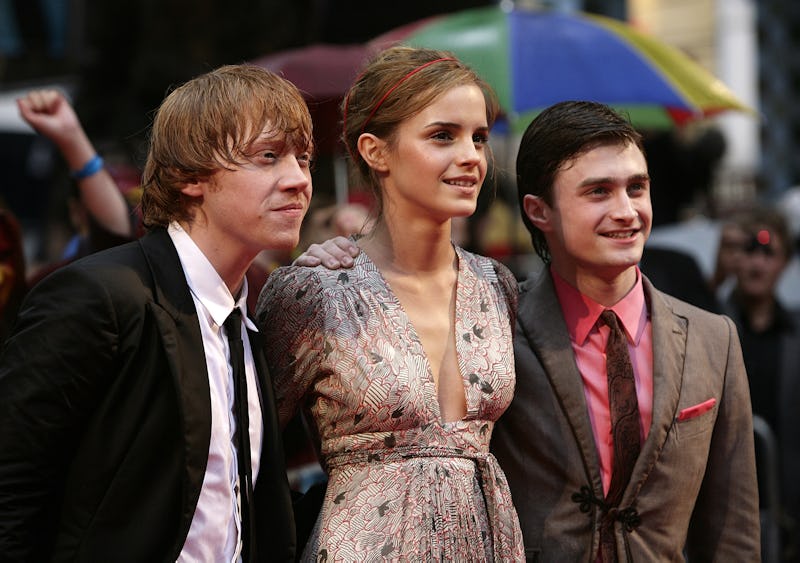 Yui Mok - PA Images/PA Images/Getty Images
Get ready to return to Hogwarts. On April 12, HBO Max (soon to be known as just MAX) announced the first-ever Harry Potter television series, confirming years of speculation. According to a press release obtained by Bustle, the new show will span a whole decade and feature an entirely new cast but remain a "faithful adaptation" of J.K. Rowling's book series, with the author also serving as an executive producer. Naturally, Twitter is very mixed about this announcement.
With the new series, which has not yet been given an official title, Max is promising to stay "authentic to the original books," depicting the same "fantastic detail, much loved characters and dramatic locations that Harry Potter fans have loved for over 25 years" but through the lens of a new cast. Details about casting have yet to be confirmed.
"We are delighted to give audiences the opportunity to discover Hogwarts in a whole new way," HBO & Max Chairman Casey Bloys said. "Harry Potter is a cultural phenomenon and it is clear there is such an enduring love and thirst for the Wizarding World. In partnership with Warner Bros. Television and J.K. Rowling, this new Max Original series will dive deep into each of the iconic books that fans have continued to enjoy for all of these years."
The company is receiving blowback on Twitter for including Rowling in the new series, given her increasingly transphobic remarks in the past few years, with some even advocating for fans not to watch the new show in order to avoid financially supporting the author. While it's not confirmed whether the original Harry Potter film cast will return to the show in any capacity, stars Daniel Radcliffe, Emma Watson, and Rupert Grint all supported the transgender community in the wake of Rowling's comments in 2020, making it possible that they wouldn't participate given her involvement.
However, some fans are simply questioning the need for a Harry Potter TV show that doesn't deviate from the books, given how the film series is a thing that exists.
Naturally, there were some memes as well.
Production on the series has yet to begin, meaning a premiere date has yet to be announced.