Victoria Beckham Watched 'Spice World' With Harper & Her Response Was *Brilliant*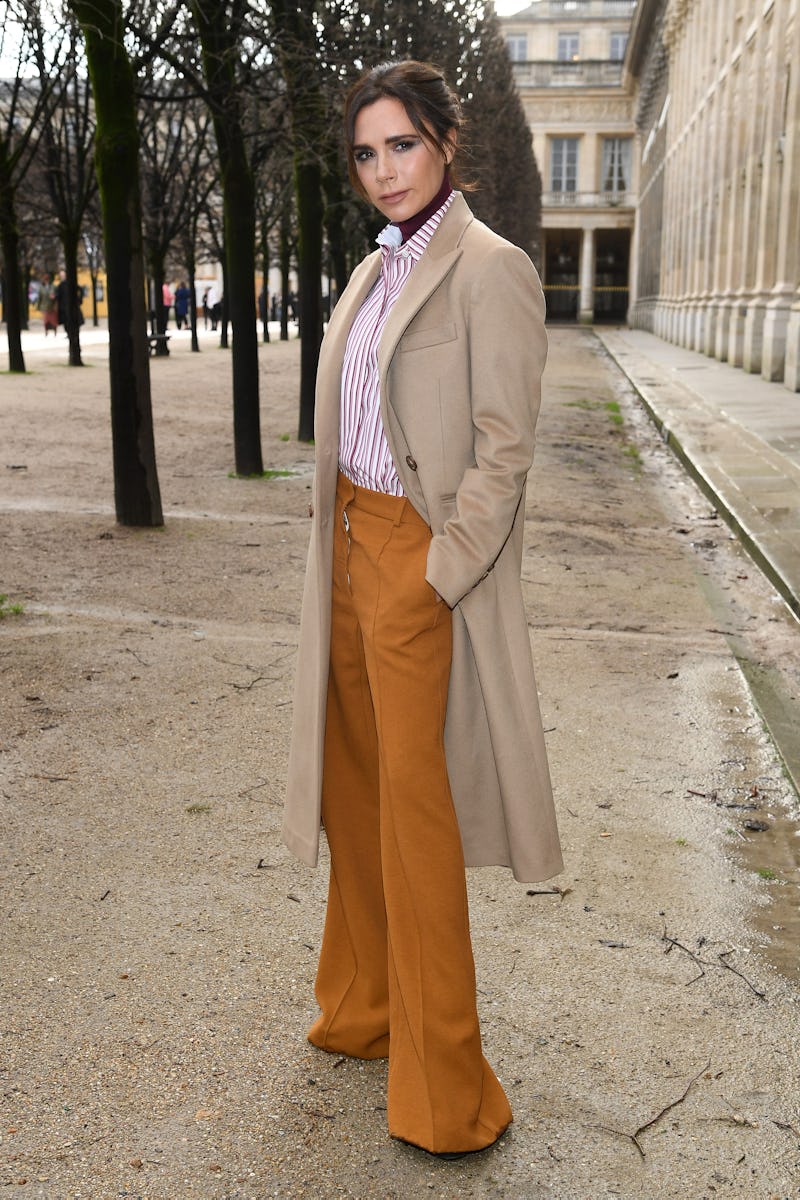 Pascal Le Segretain/Getty Images Entertainment/Getty Images
Spice Girls fans can rest easy tonight in the knowledge that a new generation of Spice fans is being educated: specifically, one Harper Seven Beckham. The Beckhams are currently on a family holiday in Indonesia, and according to a recent Instagram story, Victoria Beckham watched Spice World with Harper her daughter on the trip. Yes, that's correct: Posh Spice introduced her daughter to the cinematic landmark that is Spice World, and just like that, the spirit of girl power was revitalised.
VB documented "nap time with Harper" on her Instagram story, revealing that the pair watched Spice World more than once; Beckham wrote, "Spice World has been on heavy rotation this holiday!!" And that's exactly the type of commitment that Spice Girls devotees are looking for; can someone please inform Harper she's formally invited to join the club?
Harper's reaction to the film was spot on, too. Beckham told fans that her daughter's now "obsessed" with the Spice Bus, as were we all back in 1997 (I presume Beckham forwarded through the end credits scene in which the bus explodes); plus, she "now wants 'a little Gucci dress'". Definitive proof, should anyone ever doubt it, that the child is her mother's daughter.
And Harper's got the questions as well. Remember the scene where the Spice Girls inexplicably undergo a military training exercise, suitably kitted out in army camouflage? Remember how Posh Spice turns up in an extremely impractical outfit combo consisting of a camo mini dress and vertiginous silver heels? Yes, Harper noticed that too, asking Beckham, "Mummy why are you wearing a dress?" Why indeed, Harper. Turns out there was a very '90s precedent to Bryce Dallas Howard's baffling Jurassic World heels.
The full Beckham cohort — that's Victoria, David, Brooklyn, Romeo, Cruz, and Harper — are currently on holiday, and the family have heavily documented the trip across their various Instagrams. As Hello reports, Harper got stuck into a cooking class in Bali, while Romeo posted a photo with his dad in an infinity pool.
The Beckhams were in Bali when a 6.9 magnitude earthquake struck the neighbouring island of Lombok, as the Guardian reports. The newspaper observes that the earthquake left "at least 321 people dead, 1,033 seriously injured and 270,000 people displaced from their homes." According to The Sun, the family left Bali for nearby island Sumba in the face of continuing aftershocks from the earthquake, an escape option they're acutely fortunate to have. Bustle has compiled a list of ways to help those in Lombok affected by the earthquake, including donating to the Indonesian Red Cross.
It's unclear when the Beckhams will return from their summer holiday (their third this year, according to Hello), though it's likely Victoria's enjoying the downtime. Lately, she's been embroiled in a touch of drama over the rumoured Spice Girls reunion tour: Mel B's saying it's on, VB's insisting it isn't, and the pair are reportedly in conflict over the whole affair. Let's hope Victoria returns from holiday feeling suitably relaxed — and, perhaps, a little more inclined to go on tour.